Market close: Dow, S&P gain Wednesday, stay down for month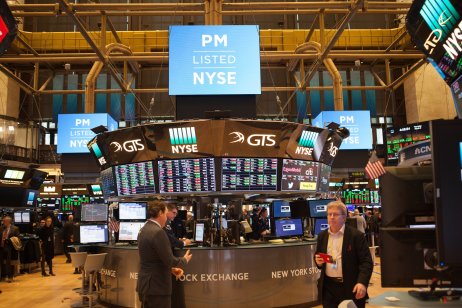 The Dow recovered more than 200 points following yesterday's 292 point drop as the S&P closed at highest point since last month.
The Blue Chip index shot up 236.82 points, or 0.7% end Wednesday's trading session at 34,814.39, and the S&P 500 moved 0.9% higher to 4,480.70, posting its best finish since 27 August.
Meanwhile, the Nasdaq Composite improved 0.9% to 15,161.53.
Over the month, the Dow is off over 1%, and the S&P 500 is off around 0.8% and on pace to post its worst monthly performance since January.
Key gains and losses
In the energy sector, futures on Brent crude, the international energy benchmark, jumped 2.5% to $75.43 per barrel. Yesterday, more than 39% of oil output in the Gulf of Mexico and 48% of gas output was offline due to the damage from hurricanes Ida and Nicholas.
Helping boost the S&P 500s rise on Wednesday, shares for Chevron gained 1.5% in trading.
Shares for GreenSky skyrocketed 52% following Goldman Sachs' decision to buy the company for $2.2bn. Meanwhile, shares for Goldman sank 0.8%.
Shares for casino companies continued their decline on Wednesday as Wynn Resorts traded more than 7% lower and shares for the Las Vegas Sands dropped 3.5% during today's session.
Shares for Microsoft are up more than 1% after the company announced a dividend increase and a $60bn share repurchase program.
In assets, the yield on 10-year Treasury notes jumped to 1.314% from 1.276% Tuesday. Yields and bond prices move in opposite directions.
Markets around the globe
The Stoxx Europe 600 fell 0.8%, while the Hang Seng Index lost 1.8%.
Read more: Kansas City Southern agrees to merge with Canadian Pacific