Dow Chemical falls amid supply chain, oil price concerns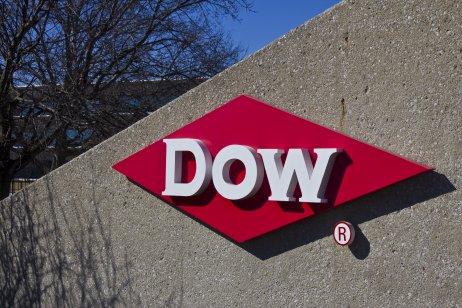 Shares in chemicals company Dow fell by around 1% to close at a price of $59.26 per share on Thursday, despite reporting substantial revenue gains in its third-quarter earnings.
Net sales increased by 53% year over year, and 7% from the prior quarter to $14.8bn, while operating earnings were $2.75 a share, up from $0.50 a year ago. Dow even reported net income of $1.7bn, up from a $1m loss last year during the comparable quarter.
While those figures surpassed analyst expectations, investors were more focused on high commodity prices and supply chain constraints that limited profitability.
Commodities
Dow supplies commodity chemical products like valuable silicone and polyethylene to create products tied to basic feedstocks and crude oil.
The company's stock is therefore tied closely to global supply chains, commodity prices, and trade relations – all of which were highly volatile in the prior quarter, with few signs it will abate in the near to medium term.
Oil prices reached multi-year highs during the quarter and supply chains continue to be clogged with ships sitting idle at sea waiting for ports to open.
"Despite higher energy costs and industry-wide value chain disruptions from hurricanes on the US Gulf Coast, our proactive storm preparations enabled us to maintain the safety of our team and operations, and recover quickly," Jim Fitterling, chairman and CEO, said in a statement.
"Coupled with our global footprint, feedstock flexibility and structural cost advantages, we continued to capture robust end-market demand and price momentum."
What is your sentiment on DOW?
Vote to see Traders sentiment!
Dow stock performance
Shares in Dow are up 9.66% on the year but took a negative turn about halfway through the year as concerns over the supply chain issues and oil prices started to ramp up.
The shares peaked at a price of $71.38 in May, but have since fallen by more than 16%.
In 2019, DowDuPont broke off into three separate companies: its chemicals business under Dow, its sciences business under Dupont de Nemours, and its agricultural business called Corteva.
Read more: Oil field giant Baker Hughes misses Street expectations
Difference between stocks and CFDs
The main difference between CFD trading and stock trading is that you don't own the underlying stock when you trade on an individual stock CFD.
With CFDs, you never actually buy or sell the underlying asset that you've chosen to trade. You can still benefit if the market moves in your favour, or make a loss if it moves against you.
However, with traditional stock trading you enter a contract to exchange the legal ownership of the individual shares for money, and you own this equity.
CFDs are leveraged products, which means that you only need to deposit a percentage of the full value of the CFD trade in order to open a position. But with traditional stock trading, you buy the shares for the full amount. In the UK, there is no stamp duty on CFD trading, but there is when you buy stocks.
CFDs attract overnight costs to hold the trades, (unless you use 1-1 leverage) which makes them more suited to short-term trading opportunities. Stocks are more normally bought and held for longer. You might also pay a stockbroker commission or fees when buying and selling stocks.