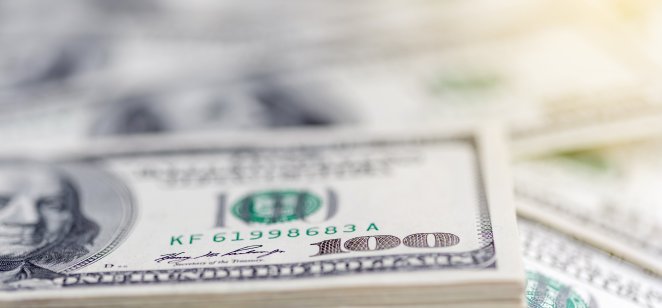 Content
Rouble apart, USD has stomped on almost every major currency this year devaluing major pairs – euro, yen – wherever they lie as markets seethe and safe haven pressure climbs.
How long will USD's shine last? Can USD's flight higher continue as recession fear feeds into autumn and winter?
What is your sentiment on DXY?
Vote to see Traders sentiment!
Desperate measures
Most policy makers have an impossible job to manage: raging inflation calls for tighter policy, but slowing growth calls for looseness.
By the end of 2022 plunging temperatures will have pushed millions into fuel poverty. Keen to show sensitivity to national need, central banks may be highly tempted to lean into the crisis and hit 'pause'.
Despite the Bank of England's 0.5% rate jump yesterday some warn a rising base rate will now shove the UK economy deeper into recession faster than necessary.
Just this morning UK insolvency specialists Begbies Traynor confirmed a 37% rise in the number of businesses in "critical financial distress" in Q2 2022 compared to Q2 2021.
And while the European Central Bank raised rates by 0.5% last month – the first rise in a decade and double the size of the rate discussed by the ECB a month before – eurozone rate setters are not natural policy-tighteners.
"Central bank policymaking enters uncharted territory," tweeted Chris Williamson, chief business economist at S&P, yesterday, "as PMIs signal falling demand in the world's major developed economies."
Germany has even recorded its first goods trade deficit since 1991.
Outlook – wretched
The macro outlook is simply dire even if there has been a measure of stock market recovery.
Attention, says senior markets economist Jonathan Peterson at Capital Economics, "is turning to which economies are likely to be able to best weather tighter monetary policy amid slowing growth, and this is one key reason we think the US dollar will strengthen further".
Recession risk – he thinks the US will skirt it, narrowly. "What's more, with central banks continuing to tighten policy, we think risky assets will come under renewed pressure before long, benefitting the greenback via safe-haven demand."
Serious alternatives to USD? There are none. For the moment, Capital Economics thinks the Swiss franc will outperform NOK and SEK as risk levels rise.
But in emerging markets INR and ISL should hold up, supported by hawkish central banks – it tips the Reserve Bank of India to further tighten policy ahead of other banks in the region.
China and Taipei anxiety
Chinese sentiment will also continue to weaken, says Capital Economics, and the current Taiwan friction hardly helps. (Taiwan produces close to two-thirds of the world's computer chips – global supply chains are in enough trouble.)
"Our view is that China's economy will continue to slow this year and monetary policy will be eased further while external demand drops back, and that CNY will weaken further as a result.
"We expect other currencies in EM Asia to also depreciate against the dollar as monetary policy normalises in the region continues to lag the rest of the world."
Ahead of today's crucial US nonfarm numbers the US dollar had hardened again with GBP/USD at 1.2128, down from 1.2165 while EUR/USD traded at 1.0231 from 1.0247 overnight.
UK sectors with the highest number of critically distressed businesses say Begbies Traynor
Construction
Support Services
Real Estate
General Retailers
Automotive
Manufacturing
Bars & Restaurants
Financial Services
Food & Drug Retailers
Industrial Transportation
Further reading