Dollar falls and global stocks rise after US inflation dips
Subscribe to Weekly Highlights
The major market events for the week ahead right in your inbox.
Subscribe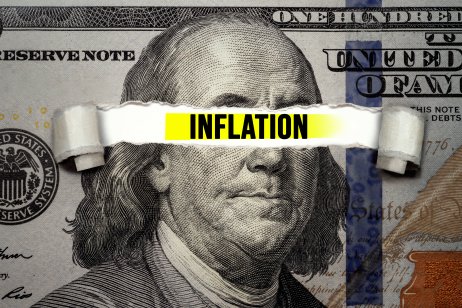 The dollar fell on Tuesday after US inflation data came in a little weaker than expected, supporting the Federal Reserve's follow-the-data approach to any withdrawal of stimulus.
The dollar index – a measure of the greenback's strength relative to a basket of its peers – fell 0.4% to 92.35, having climbed in the previous two sessions as investors positioned for a further increase in the consumer price index (CPI).
Inflation dips
Published by the US Bureau of Labor Statistics on Tuesday, CPI in August rose by 0.3% month on month, after rising by 0.5% in July and missing analysts' forecasts of a 0.4% rise. The annual rate of CPI inflation eased back to 5.3% after hitting a 13-year high of 5.4% in the previous month.
"The data will dampen some of the more excitable inflation forecasts in the markets and at the Fed," said Ian Shepherdson, chief economist at Pantheon Macroeconomics.
Against the euro, the dollar was down 0.3% to $1.1838, while falling 0.5% to $1.3906 against a resurgent pound, supported by robust data on the UK labour market. The dollar was 0.2% lower against the yen at JPY109.84.
Stocks rise
Stockmarkets rebounded following the data. European shares had been lower in morning trade, but by mid-afternoon in London, the Euro Stoxx 50 index was 0.3% higher, the DAX 30 gained 0.2% and the FTSE 100 was down 0.4%.
In the US, the three main indices gained modest ground at the open as investor appetite for risk increased, with expectations rising that the Fed will maintain its current monetary policy settings for longer.
A few minutes into trade in New York the Dow Jones Industrial Average was up 0.2%, the S&P 500 gained 0.4% and the Nasdaq Composite added 0.5%.