Disney (DIS) aims at sports betting, misses earnings estimate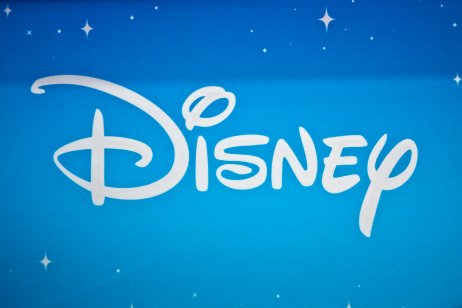 Disney is looking to get into sports betting after missing an earnings estimate in its latest fiscal quarter.
"We do believe that sports betting is a very significant opportunity for the company and it's all driven by the consumer, particularly the younger consumer that will replace the sports fans over time," said CEO Bob Chapek on a conference call with analysts after the company issued its earnings report.
Chapek said the company's ESPN cable sports TV network is a perfect platform as the company considers getting into gambling "in a bigger and bigger way."
No "brand withdrawal"
He said the company's extensive research shows that Disney does not have to worry about "brand withdrawal" associated with gambling. A betting component will strengthen the ESPN label and will have no impact on the Disney brand.
Disney reported its latest earnings after markets closed Wednesday. The company's stock was down more than 4% in after-hours trading.
The share price had closed down moderately at $174.45.
EPS increase
The company reported adjusted earnings per share (EPS) of 37 cents, following a loss of 20 cents per share a year earlier, but analysts polled by Dow Jones had expected Disney to post adjusted EPS of 52 cents.
Chapek cited the impact of Covid-19 as the cause of the miss, suggesting that traditional growth rates will return by the second half of the company's 2022 fiscal year.
"We're very bullish in all of our business lines," Chapek said.
The latest reporting period served as the fourth quarter of Disney's 2021 fiscal year.
Pandemic-related challenges
Disney has faced many pandemic-related challenges to its business – particularly its movie, theme park and cruise operations – which prompted the company to suspend its dividend, raise new capital, and further expand its streaming service Disney+.
Total revenue grew 26% year-over-year to to $18.53bn (£13.82bn) from $14.71bn. Net income of $160m was in contrast with a loss of $170m a year earlier.
In the prior quarter, revenue of $17.02bn was well down from the $20.3bn earned two years earlier in Disney's third quarter of 2019. But the showing exceeded analyst expectations.
In its latest quarter, Disney's parks and experience and products revenue roughly doubled to $5.45bn from $2.73bn a year earlier as venues reopened.
But media and entertainment division revenue grew more modestly – about 9% to $13.08bn from $11.97bn.
Disney+ growth
Subscriptions to the Disney+ streaming video service grew by two million subscribers to 118 million after the company more than doubled the subscriber base year-over-year to 116 million from 57.5 million.
Chapek had warned in the last earnings call to expect growth in global paid subscribers to increase by "low single-digit millions of subscribers" versus the third quarter.
Although an analyst questioned whether Disney was being realistic about its Disney+ growth estimates, Chapek said the company is "very bullish" on its expansion.
"The hunger for content for the service is extraordinary," Chapek said. "When you have that happen at the same time that you have a pandemic and you have to shut down production, that's not a good combination. We identified the need for the content way back, exactly a year ago, and have prepared a very strong cadence of content that will now hit the pipeline in the second half of this (2022 fiscal) year."
Read More: SEC moves against American CryptoFed token: CEO 'confident'