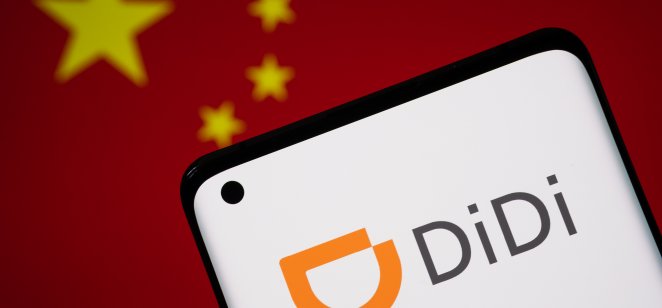 Chinese ride-hailing app DiDi saw its share rise by as much as 6% Friday following a Bloomberg News report claiming Beijing's municipal government has proposed an investment in the company that would give state-run firms at least partial control.
Investors viewed the news positively as the move could conclude persistent regulatory problems that have dogged DiDi since its $4.4bn US initial public offering (IPO) in June.
"DiDi's regulatory turbulence could end if Chinese regulators implement a government plan to invest in the ride-sharing firm, have veto rights over key decisions and levy a harsh fine," analysts at Bloomberg Intelligence said.
Government control
Under the preliminary proposal, Shouqi Group – part of the influential Beijing Tourism Group – and other capital-based companies would take a stake in DiDi, according to Bloomberg. The size of the proposed stake is currently unknown, but one scenario is a so-called "golden share" that would give the government veto power and a board seat.
This model is akin to what the Chinese government did last month with TikTok parent company ByteDance when the government took a 1% stake and one of three board seats in the Chinese company.
These moves are part of a larger initiative enacted by China's President Xi Jinping to redistribute wealth and curb the influence of the internet sector.
Possible fines ahead
Part of the agreement could include a substantial fine for DiDi.
Chinese online retailer Alibaba Group paid a record $2.8bn fine in April following a months-long antitrust investigation – and Beijing is likely to impose an even harsher penalty on DiDi, Bloomberg reported.
"DiDi's IPO proceeds and possible state investment could support its handling of a large fine, while other measures may help ease uncertainty," Bloomberg Intelligence analysts said.
IPO scrutiny
DiDi's June IPO was cause for renewed regulatory scrutiny of the company.
In July several Chinese regulatory agencies initiated an on-site inspection at DiDi's offices as the government looks to reassert its control over the company.
DiDi sold 316.8m American Depository Shares at $14 a piece in June. Its share price popped to $16.4 a share but has shed nearly half of that value as of Thursday's close.
On Friday, shares jumped by as much as 6% but erased some of those gains to trade around $9 a share for an approximately 2.0% gain midway through the day.