Deutsche Bank stock dips as DoJ probes agreement breach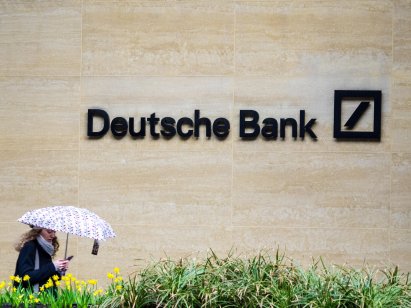 Deutsche Bank's stock price fell this morning after reports in the Wall Street Journal that the US Department of Justice (DoJ) was investigating a possible violation of a criminal settlement.
Deutsche Bank had agreed to pay US authorities around $125m (€110m, £95m) and entered into a deferred prosecution agreement to resolve allegations it violated bribery and fraud laws, using a network of consultants to channel kickbacks to clients.
The US Department of Justice is looking at whether Deutsche Bank breached the agreement, made earlier this year, after it learned about an internal complaint at the bank's asset management division, DWS Group.
The complaint related to DWS's approach to environmental, social and governance, or ESG, standards, according to the source reported in the FT this morning.
Capital.com contacted Deutsche Bank but it declined to comment. Deutsche Bank's stock price was down 2.17% to €11.16.
DoJ clampdown
In October, the US DoJ spelled out its intention to deal firmly with repeated corporate misconduct, adopting a tougher stance on prosecution compared to what was seen by many as a 'light touch' approach to white-collar crime under the Trump administration.
At the time, Reuters reported Lisa Monaco, US deputy attorney general, saying the department's top priority regarding corporate crime was to prosecute the people who commit and benefit from misconduct.
When considering penalties and resolutions, Monaco insisted the department would take a broader view of a company's misconduct, be ready to install third-party monitors and set new demands for cooperation.
Read more: US SEC mandates foreign firms to disclose ownership details