Delivery Hero (DHER) to reduce German business and quit Japan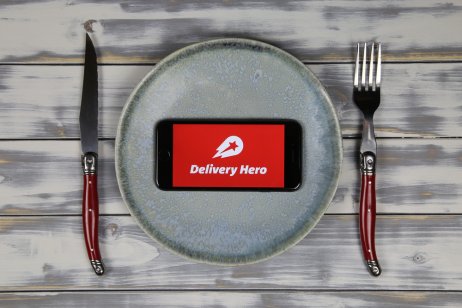 Delivery Hero's stock price fell sharply this morning after the international food delivery platform announced plans to scale back its German business and sell its Japanese operations.
In a statement, the company blamed a combination of increasing competition in these markets and a shortage of riders.
It will now shift its focus to "highly attractive growth opportunities" in other areas that are expected to generate more value for shareholders.
However, the markets reacted badly to the news, with the company's stock price tumbling 7% to €98.56 (around £83.70) by mid-morning in Frankfurt.
Heavy heart
Niklas Östberg, chief executive and co-founder, said scaling down operations in Germany and planning to divest the Japanese business hadn't been easy decisions.
"Facing a very different reality now than we did entering these markets, it is with a heavy heart that we need to pursue other growth opportunities with larger potential," he said.
Östberg said he had "nothing but gratitude and admiration" for both teams that had successfully established operations in the two territories.
"Despite having built up two fantastic foodpanda teams showing great progress, it has become increasingly difficult to create true value for our ecosystem in these countries," he said.
What is your sentiment on DHER?
Vote to see Traders sentiment!
Exit from German cities
Delivery Hero said foodpanda Germany, which only launched in the summer, will exit six German cities: Cologne, Cologne, Düsseldorf, Frankfurt, Hamburg, Munich and Stuttgart.
An "innovation hub" will remain in central Berlin and concentrate on piloting new product features and technologies.
"External factors, such as an increased number of players and a shortage of riders, provided a new reality towards the end of the year," the company explained.
Leaving Japan
The company also plans to exit Japan, having entered the market back in September 2020. This process will begin in the first quarter of 2022.
"In order to focus on other growth priorities within the group, Delivery Hero plans to divest its Japanese entity," it stated.
Delivery Hero, which launched in 2011, operates its service in around 50 countries across Asia, Europe, Latin America, the Middle East and North Africa.
Read more: Off the menu: Delivery Hero not considering offer for Deliveroo