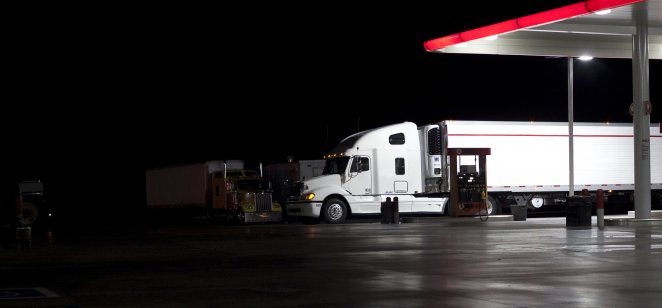 Gasoline prices in the US are expected to climb even higher this year than current record levels, on the back of decreasing inventories and with refineries struggling to meet the demand for transport fuel, according to Norwegian independent energy research and business intelligence company Rystad Energy.
While the national average price of gas in the US has dropped below the $5 mark, this let-up in prices will be short-lived, the company said in a 17 June statement.
WTI Crude
US gasoline stock levels continue their downward trend, from 246 million barrels at the beginning of the war in Ukraine to 217 million barrels presently. Meanwhile, refineries that turn crude oil to fuel are struggling to keep up with higher summer demand in the world's largest economy.
"Rystad Energy believes that gasoline's slight contraction this week is only temporary and further upward movement can be expected," the statement said.
"High diesel prices will drive hyperinflation globally and points towards a possible contraction in GDP. Demand destruction may lead to a recession and restore balance, but this will be a painful experience for consumers. Regardless, gasoline and diesel cracks are expected to continue to stay strong during the northern hemisphere's summer. Many will be hoping for a moderate correction from August and September 2022 onwards, but a lot rests on how sanctions on Russia take effect towards year-end," it added.
Widespread uncertainty
Inflation in the US reached its highest point in nearly four decades in May 2022, as the coronavirus pandemic triggered supply-and-demand side shocks, with a disrupted supply chain, unprecedented levels of government fiscal stimulus, shifts in consumer spending, a decline in labour force participation, and persistent business uncertainty, according to a report published by Deloitte.
Official data showed that consumer prices rose 8.6% year over year in May. The increase was broad-based, with the indexes for shelter, gasoline, and food being the largest contributors.
"Demand continues to outpace the supply capacity of the US economy," said James Knightley, the chief international economist at ING Economics, in a 10 June note to clients.
What is your sentiment on Oil - Crude?
Vote to see Traders sentiment!
"To get inflation meaningfully lower quickly we need demand to move into better balance with the supply capacity of the economy. On the supply side we would ideally like to see three things. Firstly, reduced geopolitical risk to get energy prices lower. Secondly, supply chains easing to improve flows of inputs and lessen pricing power and thirdly, more labour supply to fill the vacancies in the US and again take a bit more steam out of the employment cost story," Knightley wrote.
Read more