De La Rue (DLAR) posts positive results despite labour shortages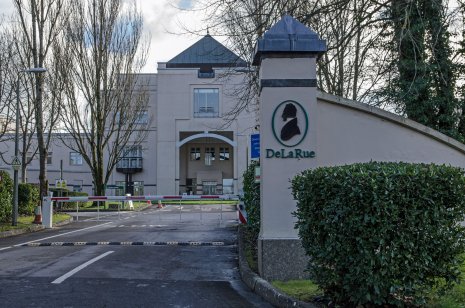 De La Rue reported positive half-year results on Wednesday but said it was contending with rising costs and labour shortages.
The British company, which manufactures polymer and security printed products including banknotes and tax stamps, said its adjusted operating profit from its ongoing divisions were up by 165.6% to £17m ($22.7m) for the six months ended 25 September 2021, compared to £160.6m in the six months ended 26 September last year.
It also said that its group adjusted operating profit had increased by 13.7% to £17.4m for the period, which it said demonstrated strong growth from authentication and currency that more than offset the cessation of a UK passport contract.
Other results highlights
It said its turnaround plan and cost reduction activities had continued to strengthen and noted minimal impact from COVID-19 due to its response.
The company noted its Malta expansion announcement and said it will double authentication production capacity and further enhance its currency manufacturing flexibility.
It also highlighted expectations for its banknote printing facilities to be running at 100% utilisation in the second half of the year.
Additionally, the company reported a positive operating cash flow of £25.8m and said it had reduced its net debt by 16.1% to £43.9m.
Moreover, the business said its outlook continues to be in line with the board's expectations.
Comments from the chief exec
Clive Vacher, De La Rue's chief executive, commented on the results.
"Our first half results have shown substantial improvement in the group's financial and operational performance. We continue to make progress in executing our turnaround plan, which is delivering both operating improvements and cost reductions. These, coupled with our increasing market competitiveness, have resulted in stronger adjusted operating profit and excellent cashflows generated from operating activities. The results from our two ongoing divisions, authentication and currency, have more than offset the cessation of the UK Passport contract last financial year," he said.
"We are continuing to invest in Authentication and Currency in line with our Turnaround Plan. In H1 2021/22, we announced a substantial expansion of our facility in Malta that will increase manufacturing capacity and flexibility for both divisions. We will achieve this additionally without exceeding the original total turnaround investment of £79.8m. Our Polymer expansion plans in the UK, which will see a doubling of production capacity, are on track, with the new production line being operational early in Q4 this financial year," he added.
Vacher also noted that the business is continuing to monitor and work to mitigate headwinds in commodity and energy costs - and challenges in the supply chain.
"The De La Rue team has additionally overcome some COVID-19 disruption in H1 2021/22, and I am pleased that we have performed strongly despite these challenges. As a result, and based on Group trading for FY 2021/22 to date continuing to be positive, the outlook for revenue, adjusted operating profit and net debt for the full year remain in line with the board's expectations," he said.
Shares in De La Rue were down ​​0.37% on Wednesday morning on the London Stock Exchange.
Read more: UK's CBI president calls for a COBRA for Recovery