Data centre segment key to Nvidia (NVDA) value, analysts say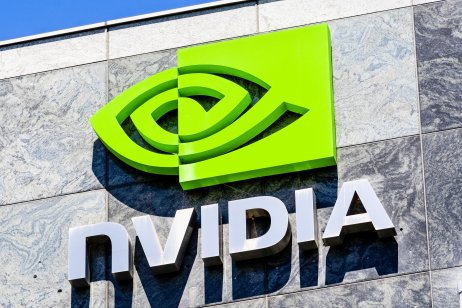 Despite missing expectations for its latest quarterly numbers, graphics chip designer Nvidia (NVDA) might still hold value in its Data Centre business.
Two weeks ago the company pre-announced a revenue miss for its second quarter.
NVDA stock ended Thursday's trading session up 4% but in early trading on Friday was down almost 1%. Over the past six months the stock has fallen 27%.
Nvidia (NVDA) stock price
"Although shares are trading at a discount to our unchanged $200 fair value estimate, we believe continued market volatility could create a more attractive entry point," Morningstar analyst Abhinav Davuluri wrote in a note obtained by Capital.com.
"With artificial intelligence and cloud investments likely to remain strong, we believe Nvidia continues to boast enviable exposure to these secular trends among its peers."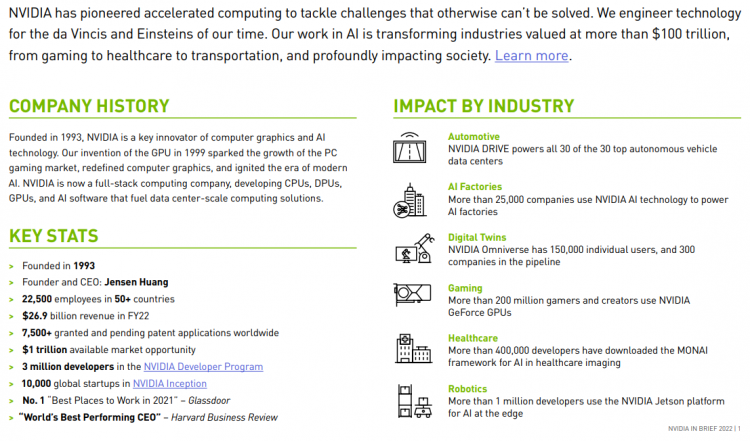 Nvidia
Santa Clara, California-headquartered Nvidia is known for its range of RTX and GTX series graphics cards used in video gaming. It also makes chips and hardware used for high-end computing in data centres as well as data-networking equipment.
What is your sentiment on NVDA?
Vote to see Traders sentiment!
Latest earnings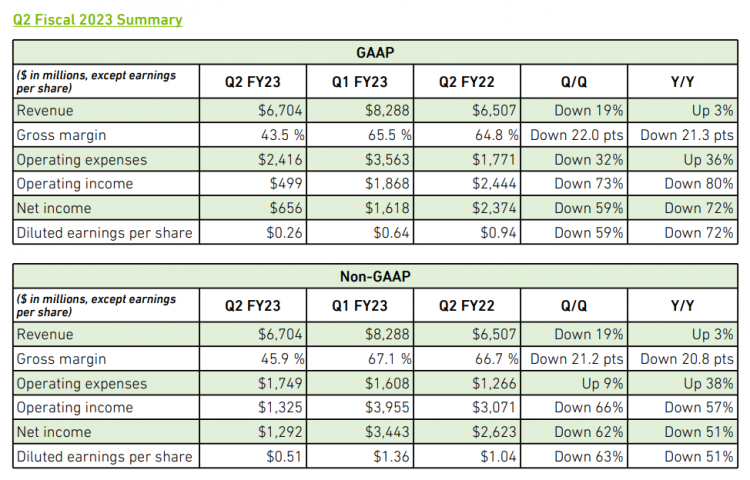 Nvidia
For the fiscal second quarter ended 31 July, Nvidia reported adjusted earnings of 51 cents on revenue which was down 19% on the prior quarter at $6.7bn (£5.7bn, €6.7bn).
Revenue at Nvidia's Gaming segment was down 33% due to lower sales of products such as graphics cards.
Video cards were in short supply during the Covid-19 pandemic as a cryptocurrency mining boom removed supply from the hands of video gamers.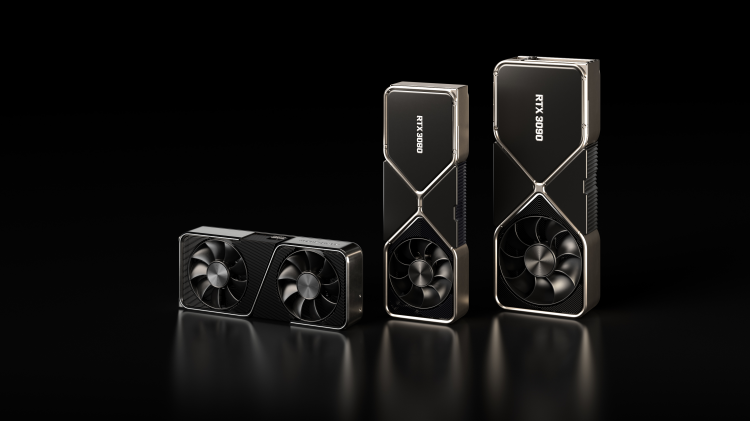 Nvidia
As the crypto industry currently faces a "winter", graphics cards makers aren't able to sell as many premium cards at high prices as a glut of used graphics cards have hit secondary consumer markets.
"We had been anticipating a slowdown in the gaming segment following the crash in cryptocurrency prices and associated mining demand as well as weaker macroeconomic conditions," Morninstar's Davuluri wrote.
Another analyst, however, was bullish on Nvidia's future gaming segment prospects.
"Gaming is less of a debate for most investors with whom we speak," UBS analyst Timothy Arcuri wrote in a note obtained by Capital.com.
"Indeed, we can debate the pace and magnitude of the snap-back in gaming (e.g. how much did crypto inflate the peak this time, etc.), but revenue will now be down around 60% from the peak (more than last cycle) and history suggests that Gaming will come roaring back to some degree given this much channel inventory reduction ahead of a new platform launch."
Data Centre business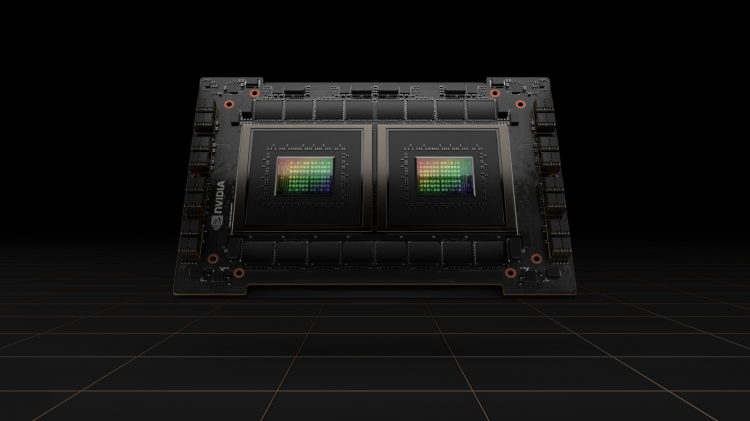 Nvidia
Nvidia's Data Centre segment provides platforms and systems for Artificial Intelligence and data analytics to high-performance computing.
The segment reported record revenues of $3.8bn, up 61% on the prior year driven by "hyperscale" cloud computing business that nearly doubled.
"We still come out positive as we are strong believers in the Data Centre demand opportunity - especially with a new CPU roadmap - and the Street typically under-models the revenue snap back in gaming when the channel clears this much inventory," UBS's Arcuri wrote.
"Ultimately, this remains a product cycle story with deep and untapped demand pools."
Outlook
Looking ahead, Nvidia said fiscal third-quarter revenue is expected to be $5.9bn "plus or minus 2%" with revenue from its Gaming and Professional Visualization segments are expected to decline as suppliers reduce inventory levels to align with current demand and prepare for NVIDIA's new product launch: the RTX 4000 series of graphics cards.
Sequential growth in Data Center and Automotive are expected to partially offset this decline, Nvidia added.
"With management guiding for Q3 revenues to fall below $6bn due to sharp declines in Gaming and Professional Visualisation, we believe NVDA has definitively signalled a revenue trough for the company," Wedbush Securities analyst Matt Bryson wrote in a note.
Nvidia (NVDA) makes the RTX series of graphics cards while rival AMD (AMD) makes the Radeon series of cards.
AMD (AMD) stock price
AMD will report fiscal third-quarter earnings in October.