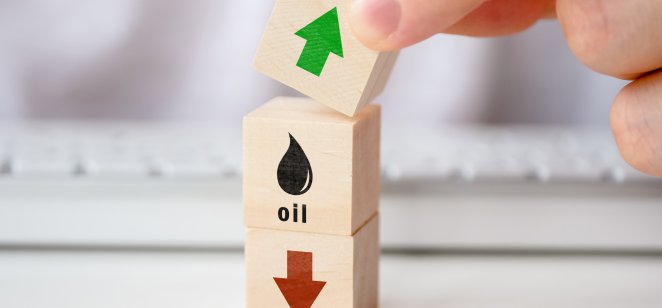 Oil prices were higher in early trading today, and remain close to three-monthly highs.
However, the expected return of Iranian crude to international markets has put the dampeners on the near-term prospect of a break-out above $70 (£51, Є59) a barrel.
Brent crude, a benchmark used in more than half of international contracts, was 0.66% higher at $63.70 (£46, Є54) a barrel, while West Texas Intermediate (WTI) was 0.55% higher, at $60.03 (£44, Є50) a barrel.
Industry severely tested
A month ago, on 15 March, Brent traded at $68.88, while WTI stood at $65.39. But although prices have softened during the last month, they remain considerably higher than their levels of three months ago.
On 14 January, Brent changed hands at $56.42, while WTI was priced at $52.91 on 13 January.
Brent's three-monthly low was on 29 January, at $55.04, as was that for WTI, at $52.20. In both cases, the high point was more recent – at $68.88 for Brent on 15 March, and at $65.05 for WTI on 8 March.
On 8 April, Muhammad Sanusi Barkindo, secretary general of the 13-nation energy cartel, the Organisation of Petroleum Exporting Countries (OPEC) said the coronavirus pandemic had severely tested the oil industry, with a collapse in economic growth last year severely denting demand.
World economic output was estimated to have fallen by 3.5% in 2020 and is expected to rebound by 5.4% this year, while world oil demand in 2020 dropped by 9.5 million barrels a day last year and is expected to recover six million barrels a day this year. In context, global oil supply and demand are both roughly 100 million barrels a day.
Pandemic impact
Meanwhile, the International Energy Agency (IEA), the forum for discussion and analysis of energy matters, said of the effects of the coronavirus, also known as Covid-19: "Strict measures imposed by governments to contain the Covid-19 pandemic drastically reduced air and road mobility, affecting the demand for motor gasoline, road diesel and jet kerosene; hence leading to lower refinery throughputs."
Focusing on members of the Organisation for Economic Co-operation and Development (OECD), the club of 37 rich countries, the IEA stated: "Total OECD production of total gasoline decreased by 12.2% on a year-on-year basis, led by the OECD Americas, which experienced a decline of 12.0% in gasoline production, with the United States accounting for 62.6% of the total OECD decrease in refinery output of total gasoline. OECD Europe also experienced a decrease in gasoline output of 12.3%, led by the United Kingdom (-20.1%) and Italy (-18.0%).
Elsewhere, talks between Iran and the countries such as the US with which it concluded an agreement to end its nuclear ambitions are thought likely to lead to a return of Iranian oil to world markets. This would make less likely a sustained surge in crude prices above $70.
Explore trading opportunities with our interactive calculator