Crude futures bounce back Monday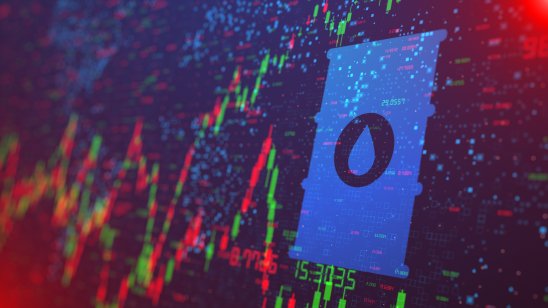 Oil prices rebounded Monday, gaining back some of their losses after a new coronavirus variant sent crude prices down to its worst trading session since April 2020.
US Crude advanced 4% to $70.89 a barrel at 1:30 pm EDT (UTC-5), bouncing back with other commodities and the stock market after a selloff Friday caused by the Omicron strain of the coronavirus. Oil was down 13% Friday, but still retained a year high of approximately 45%.
"As bad as the selloff was on Friday, the price of oil is still substantially above where it was a year ago. Light volume and the Thanksgiving Day holiday trade that is notorious for sharp selloffs are at play," according to Phil Flynn, senior energy analyst at Price Future Group.
Volatility
Crude investors and traders are still watchful of the Omicron variant which can cause massive lockdowns, and is shutting down travel and the global demand for fuel. Since March 2020, when the first wave of Covid slapped the world, oil has plummeted whenever a new variant emerged. Then, a short time later, the price would rebound when demand picked up.
Analysts are predicting similar action playing out with the fast-spreading Omicron variant. Declared a "variant of concern" by the World Health Organization's technical advisory group, the new strain has sparked fresh travel restrictions around the globe. Some countries, including Japan, have already put in place global travel restrictions, others, like the US, Canada and Britain, have restricted travel from southern Africa.
OPEC+
Some traders said they expect OPEC+ to delay projected supply increases. This summer, the cartel agreed to increase production by 400,000 barrels a day until September of next year.
"With uncertainty over Omicron, we expect that OPEC will shelve its target to increase output in January and keep its quota flat," Morgan Stanley analysts said in a note.
Meanwhile, OPEC has postponed its technical meeting as members figure out how severe this new strain is.
"We believe that it is more than likely to decide to delay its production increase despite reports that OPEC Plus is just watching market conditions," Flynn said.
Bright future
Oil futures were down Friday, but some analysts are still forecasting $125 a barrel in 2022 and overshooting to $150 in 2023 with OPEC+ "firmly in the driver's seat," according to JP Morgan's analysts.
OPEC "has returned to a position of positive leverage, which it will defend by keeping inventories low, the market in balance and taking action to support optimal reservoir management through paced volume growth," the analysts said in a Monday note.
Also, at 1:30 Monday, Brent was up 2.9% to $74.83, while gasoline was up 3.9% to $2.10 a gallon. While natural gas continued to drop by 10% to$4.88 per million cubic feet.
Read more: Gas prices remain volatile, oil prices rebound from panic