Crude down slightly in Monday morning trading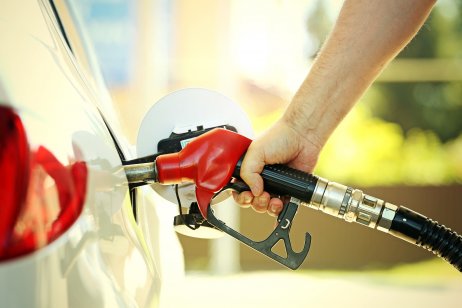 While crude futures prices were mixed Monday morning, the markets continue to tighten as global economies emerge from Covid isolation and OPEC+ sticks to its plans to restore production by 40,000 barrels a day until next year.
At 11:30 am EDT (UTC-4) December deliveries were down slightly. West Texas Intermediate was down 0.97% to $80.01 (£59.59)a barrel, Brent Crude was down 1.08% to $81.26. Natural gas continued clawing back to the magical $5 mark, jumping 2.48% to $4.90 per million cubic foot, and Reformulated Blendstock for Oxygenate Blending gasoline was up 0.09% to $2.30 a gallon
Bullish factors
OPEC+ members' plan to pump 400,000 barrels into the pipeline until September 2022 has not had much of an impact in restoring pre-pandemic levels.
Andrew Lipow, president of Lipow Oil Associates, told Capital.com the underinvestment in countries like Nigeria and Angola has prevented OPEC+ from increasing production. Last month, the cartel only restored about half its promised barrel to just over 200,000 barrels per day.
Meanwhile, gasoline inventories dipped 6% from this time last year; whereas diesel stock is down 17% and crude oil inventories are down 11%. Lipow continued the bleak news, saying global oil inventories are expected to decline through the end of 2021.
Shale oil producers have also been slow to increase drilling as their investors are demanding a return on capital rather than an increase in spending. This means that American production is unlikely to return to its peak level of 13 million barrels per day seen several years ago, he explained.
"The oil market has also seen the impact of increases in coal and natural gas prices. Coal prices have increased as China shut down hundreds of mines and now that demand has returned, and coal prices increased, countries turned to natural gas," he wrote in an email to Capital.com.
"Natural gas prices in Europe and Asia increased to eight times what we have to pay in the USA and a few weeks ago were at $40 per million BTUs which equates to over $250 per barrel. This has caused utilities and other consumers around the world to switch to oil, which in turn has increased demand," Lipow said.
As natural gas prices gyrate wildly, so do diesel prices. Diesel can be used as a substitute fuel and as a result, that has an impact on crude oil prices, Lipow explained.
Bearish factors
The high energy prices have led to talk of a coordinated Strategic Petroleum Reserve (SPR) release in the US and elsewhere, to moderate high oil prices causing consumer pain. However, Lipow said the market thinks that any SPR release will only be a short-term solution and the world needs more supply, which only OPEC+ can deliver in the near term.
The US Energy Information Agency, International Energy Agency and OPEC+ are predicting a decline in world oil demand in the first quarter of 2022, which has added to some recent pressure on prices.
"Higher inflation has led to a rally in bond yields which in turn has led to a stronger dollar which pressures oil prices," he wrote.
California
In the US, the average price for a gallon of gas is $3.41, far from the $4.11 a gallon record set on 17 July 2008.
However, California hit an all-time record on Monday as motorists are paying $4.68 per gallon, Lipow said.
Why is California so much more expensive than the rest of the States, especially now that gas stations are selling winter gasoline?
Lipow blames the weather. A recent storm hit the San Francisco Bay Area in late October, causing power outages and this had an impact on operations, resulting in a lower gasoline supply.
According to gasbuddy.com, "In winter, gasoline blends have a higher Reid vapor pressure, meaning they evaporate more easily and allow gasoline to ignite more easily to start your car in cold temperatures. This blend is cheaper to produce, which results in lower gas prices at the pumps from late September through late April."
Like the rest of the country, gasoline demand is recovering but in April 2020, at the height of the pandemic, Marathon Oil permanently shut a refinery in the Bay Area that produced about 10% of the state's demand.
Additionally, he said, California drivers pay about $0.40 more than the rest of the country for environmental fees known as Cap and Trade and the Low Carbon fuel standard. California drivers are paying between $0.10 to $.30 per gallon more than the rest of the country because the state has a specially formulated gasoline to meet California air quality standards, he said.
Read more: Crude futures climb for ninth straight week
Read more: Coal stocks riding high, but for how long?