CrowdStrike (CRWD) gains 5% on strong Q3 earnings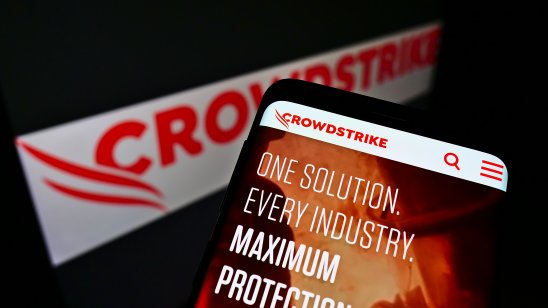 Investors flocked to cloud-based software manufacturer CrowdStrike's stock during after-market hours on Wednesday after the company released its third quarter earnings.
The stock gained more than 5% to $210.99 per share, nearly erasing the stock's losses from a trading session that was mired by the discovery of the Omicron variant on US soil.
So far this year, CrowdStrike's stock has been flat, but has gained more than 42% over the last 12 months altogether.
Earnings details
According to the Sunnyvale, California-based company's earnings statement, CrowdStrike brought in revenue of $380.1m (£286.25m) in Q3 2022 compared to the $232.5m it earned in Q3 2021.
The company's annual recurring revenue (ARR) also increased by 67% to $1.51bn as of 31 October. More than $17m of this ARR was made during Q3 2022, the earnings say.
Still, the company posted a net loss from operations of $40.3m.
George Kurtz, CrowdStrike's co-founder and chief executive, described the quarterly results as "robust" that reflect "continued strong customer adoption for our core products."
Customer appreciation
CrowdStrike's customers seem to be happy with their purchases as the number of those with four or more modules increased by 68% on an annualised basis.
Customers owning five or more modules increased by 55% while those with six or more increased by 34%, the company said.
At the same time, CrowdStrike added another 1,600 subscribers to its roster in Q3, bringing its total up to 14,687 as of 31 October.
CrowdStrike also took steps to protect its customers during the quarter by acquiring SecureCircle, a cybersecurity software-as-a-service maker, and using its endpoint security technology.
Outlook
CrowdStrike increased its guidance looking ahead to Q4 and the full fiscal year.
Next quarter, the company expects to bring in revenues between $406.5m and $412.3m with per share earnings between $0.19 and $0.21.
For the full year, CrowdStrike estimates it will earn revenue between $1.42bn and $1.43bn with EPS of $0.57 and $0.59 for its shareholders.
Read more: CrowdStrike (CRWD) stock forecast 2021-2025: strong earnings make it a top growth stock pick