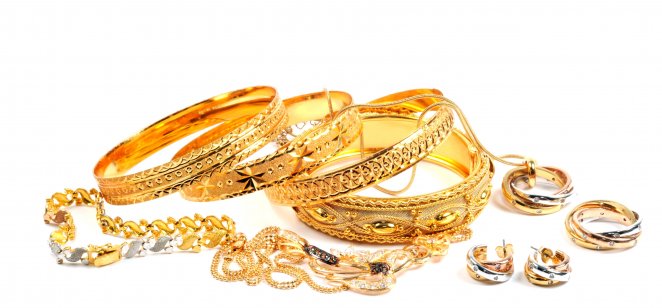 Revenues from Indian retailers of gold jewellery will reverse a two fiscal-year falling streak in the commodity, with prices expected to rise by as much as 14% this year, CRISIL Ratings forecast in repsonse to study findings.
Recovery in revenue, along with improved accrual, continued inventory rationalisation and healthy capital structure will help keep the credit outlook stable, CRISIL said, citing an analysis of 86 jewellery retailers it rates.
The rise is expected to help stabilise the price of the commodity and further its recovery in discretionary spending ahead of the country's traditional wedding and festive season, which typically sees strong demand for gold jewellery.
Gold jewellery demand
Gold jewellery demand in India had been on a slide since July 2019 when the government raised import duty on the commodity by 250 basis points to 12.5%.
"This fiscal year, revenue of organised jewellers is also set to benefit from lower import duty, and introduction of mandatory hallmarking from June 16, 2021, which will make them more competitive compared with unorganised players," said Anuj Sethi, senior director at CRISIL Ratings.
"Besides, pent-up demand from weddings [which makes up 55%–60% of overall jewellery sales] and festivals in later quarters will help resurrect revenue, just as they did last fiscal year," added Sethi.
Due to the increased demand for gold jewellery during the October–March wedding and festival season, India is the world's second-largest importer of the commodity.
Change in prices
According to CRISIL, revival of economic activity, rising income of households and increasing number of people getting vaccinated will also boost jewellery demand. A net reduction of 213 bps in import duty to 10.75% in the current fiscal helped bring down domestic gold prices to a level which is more affordable for local consumers.
The commodity's operating margin is expected to revive to pre-pandemic level of nearly 7% for the year ending March 2022 due to the stability in gold prices and the limited scope for further cost optimisation.
What is your sentiment on Gold?
Vote to see Traders sentiment!
The growth this fiscal year will come on a low base as revenue shrunk 3% and 8%, respectively, in fiscal years to March 2020 and March 2021.
Spot gold prices on the London Metals exchange are currently trading at $1,794 per ounce, down from $1,900 at the start of the year and $1,686 at the end of March. Gold is currently (as at 11.30 BST) trading at $1,775.93 on Capital.com.