Credit Suisse chairman quits over quarantine goof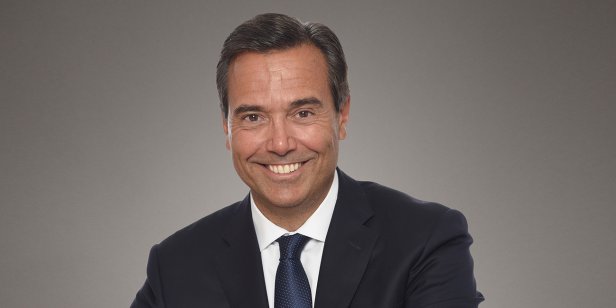 Credit Suisse chairman Sir António Horta-Osório has quit the embattled Swiss bank following an internal investigation over COVID-19 breaches, just three months after launching a brand-new strategy.
Switzerland's number two bank's share price was down 1.38% at CHF9.41 earlier, reflecting investor unease. The shock news – Credit Suisse's own website still listed Horta-Osório as chairman at 9am – follows a short-but-sharp eight-month tenure and now sees the chairman baton handed to Credit Suisse economist Axel P. Lehmann.
Reviewed, Resigned, Replaced
AJ Bell investment director Russ Mould told capital.com that Horta-Osório's rush departure was probably impossible to avoid – COVID public censure can't be underestimated.
"When you undertake a strategic review, and when one of the key thrusts is personal accountability, to be seen to be doing things in breach of public regulations, or accused of that, leaves you in a very difficult position. It may mean that your words may perhaps not carry the weight they might have done otherwise."
However, BBC Business editor Simon Jack told BBC Today at 7.10am that if Credit Suisse wanted to hang on to Horta-Osório, a slapped wrist would have probably done the job.
"They didn't, that's because they didn't appreciate his efforts to reform an executive team and a culture at Credit Suisse which has been seen to be rather toxic and has hit a series of scandals."
What is your sentiment on PFE?
Vote to see Traders sentiment!
Double fault
Horta-Osório resigned because he breached COVID-19 regulations, attending Wimbledon on 10 and 11 July 2021 after flying out from Switzerland, on the amber list at the time. He thought he was in the clear due to exemptions for top executives, but the paperwork failed to go through.
Another trip from Switzerland to Portugal by Horta-Osório, also in breach of travel rules, came under scrutiny.
"I regret that a number of my personal actions," Horta-Osório said in a statement, "have led to difficulties for the bank and compromised my ability to represent the bank internally and externally. I therefore believe that my resignation is in the interest of the bank and its stakeholders at this crucial time."
The two scandals referred to by the BBC relates to London-based Greensill Capital and Archegos, both highly public.
The Greensill scandal saw large amounts of Credit Suisse client money directed into Greensill's financial product supply chain. The saga drew in ex-Conservative Prime Minister David Cameron who promoted Greensill Capital to investors.
Loss magnet?
The blow-up of hedge fund Archegos Capital Management in March 2021 saw the Swiss banking titan lose as much as $5.5bn. While other banks were also involved, Credit Suisse took the brunt of the impact. The FT claims Credit Suisse made just $17.5m in fees from the relationship in 2020.
So a major part of Horta-Osório's job was to trouble-shoot Credit Suisse's risk culture, described by law firm Paul Weiss as having "a lackadaisical attitude towards risk and risk discipline" in a 172-page report published in July 2021.
Horta-Osório was all-too familiar with risk having hauled storm-lashed Lloyds Banking Group back to profitability and returning the bank's dividend after the 2008 financial crisis.
Share price disappointment
At the end of April 2021, his last week at Lloyds, the Portuguese banker described the challenge.
"When I joined this [Lloyds Banking Group] business ten years ago, we were in the middle of a major crisis where the viability and the very existence of the Bank were at stake. Also, while this organisation is used to change, I think it is fair to say that the scale of external change has been enormous…"
His grittier day job was weaning the bank off toxic loans and putting meaningful distance on short-term funding to support the balance sheet. In other words, a strong diversification emphasis.
Horta-Osório was amply rewarded for his Lloyds tenure, receiving around £60m since his 2011 arrival. Yet his leadership did little for Lloyds share price: when became CEO of Lloyds on 1 March 2011 shares were worth 61p and had slumped to around 45.45p when he quit the Group in 2021.
Bruising lending environment
In fairness, the lack of share price vigour is a symptom of extreme low interest rates, making it harder for lenders to increase profit margins, especially when lending is a massive part of their business. The PPI scandal was also a big pressure on profitability.
However, investors may be drawn back to the likes of Lloyds and other banks, if growth sentiment and credit spreads improve.
Where next for Horta-Osório? "Given that Credit Suisse were really happy to take him on as chairman after his time at Lloyds, it wouldn't be a shock if the next time a major financial institution or bank finds itself in a tangle, he may well be called in," Russ Mould told Capital.com.
Read more: Canadian dollar reigns as Brent hits 2018 highs