Credit Agricole goes green: ACAp will no longer finance new oil projects
Subscribe to Weekly Highlights
The major market events for the week ahead right in your inbox.
Subscribe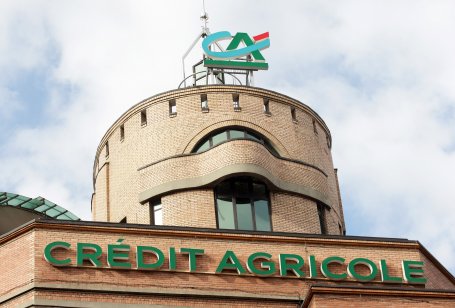 Content
Credit Agricole (ACAp) has said it will no longer finance new oil projects as part of its new green policy. Will others follow?
To some extent other banks have already taken action – though admittedly sometimes it has been 'selective'.
Undoubtedly banks are increasingly aware of the risk of reputational damage of providing lending to oil and gas projects – particularly in sensitive areas such as the Arctic.
In the US, back in 2019, Goldman Sachs announced it would not finance new Arctic oil exploration and production. Wells Fargo, JPMorgan, and Deutsche Bank followed Goldman's lead saying they would stop financing new oil and gas projects in the Arctic.
However, the key factor in this instance is that the 'no-go' zone only applied to Arctic exploration with most major bank content to lend to fossil-fuel interests elsewhere.
Today's announcement from Credit Agricole is far broader – though it is not immediate in terms of implementation. The bank has pledged not to finance new oil extraction projects by 2025.
The bank confirmed it would reduce by 25% its exposure to oil exploration and production by 2025 - it had previously targeted a 20% reduction.
In a statement the bank said its new Crédit Agricole Transitions & Énergies unit would identify renewable energy assets to help the group become a renewable energy producer.
Credit Agricole, along with domestic rivals Societe Generale and BNP Paribas, is a member of the Net-Zero Banking Alliance - a United Nations-convened group of banks who pledge climate action.
Banks globally have in recent years reviewed and subsequently scaled down their levels of funding into fossil fuels.
The four largest banks in the US—J.P. Morgan Chase, Citigroup, Wells Fargo, and Bank of America—provided the oil and gas sector with $181.2bn of financing in 2021. That is 14.3% below the 2019 level, according to data in the 13th annual Banking on Climate Chaos study.
There is a strong argument that banks are turning away from fossil fuels investment because the green energy industry is developing fast and beginning to look profitable (it is not just investor pressure and PR driven).
For instance, Canadian Solar third quarter results for 2022 revealed a 57% increase in revenue to $1.93bn.
Similarly, biofuels specialist Renewable Energy Group (REGI) reported an increase in revenue for the third quarter from $572m (compared to 2021) to $1bn, with gross profit of $89m compared to $74m in the third quarter of last year.
What is your sentiment on ACAp?
Vote to see Traders sentiment!
Hard to ignore bumper oil profits
While the appeal of clean energy companies maybe gaining traction as the profit margins move in the right direction – institutional investors have not been ignoring the colossal profits being made by fossil fuel giants in light of the war in Ukraine and soaring prices.
It was no secret that fund managers had been reducing their exposure to oil and gas stocks, as investors called for greater exposure to ESG- friendly companies in their portfolios.
But every fund manager is judged on performance and the reality is that investors will vote with their feet if returns are weak. The surge in oil prices has drawn fund managers back into shares of oil and gas companies.
For some at least (those managers without a strict ESG mandate) it has simply been too good a chance to miss.
The oil sector has been booming since the rebound from Covid-19, the Russian oil embargo, and the weak output from the shale industry in the US.
Can oil bonanza continue?
But for how long will this boom last? What if a resolution is reached between Russia and Ukraine?
Brokers including the likes of Peel Hunt have already predicted oil prices to fall – with Brent Crude steadily falling between 2023-25 to a low level of $65.
This might dampen interest – particularly in smaller cap exploration stocks as supply issues relax. But in the present climate it is hard to predict much and what has become evident recently is that the global transition away from fossil fuels will not be swift.
Indeed, Ben Yearsley, investment consultant at Fairview Investing is not convinced that there will be any hasty exit from the oil and gas sector from asset managers and banks any time soon.
"There has been lots of virtue signalling...I've noticed that in the Co-op bank's ads recently. The uncomfortable truth is that lack of production in fossil fuels over the last 5-10 years has partially led to today's high prices. The second uncomfortable truth is we will still be using huge amounts of oil and gas for decades to come".
Related reading