Cranswick (CWK) reports revenue growth despite challenges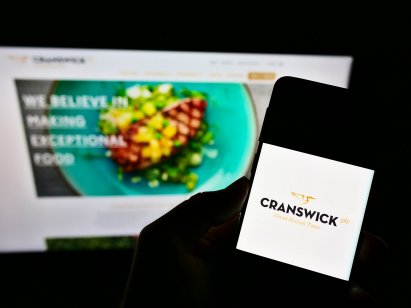 UK food producer Cranswick reported a 6.6% increase in revenue to over £993m ($1.3bn) in its latest financial results, despite unprecedented industry-wide labour and supply chain challenges.
The group, which owns farms and supplies pork and chicken to retailers, said the increased revenue was for the 26-week period ended 25 September 2021. The company also posted adjusted profit before tax of £68.3m, up 12.5% from £60.7m.
Shares in the business were up 1.05% on Tuesday morning in London, following the update.
Commercial and strategic progress
Cranswick highlighted a significant uplift in poultry sales following the successful capacity expansion at its facility in Eye, Suffolk.
It also mentioned the growth of its convenience category, following two complementary bolt-on acquisitions, further strengthening its non-meat range.
Moreover, the business said its new £31m breaded poultry facility is on track for completion in early 2023 – and said it had spent £41m across the company to support its portfolio growth.
Labour and supply challenges
The company said that service levels have been maintained and the unprecedented industry-wide labour and supply chain issues well managed.
It also noted that cost inflation has been proactively managed and recovered.
Sustainability highlights
The company said all 14 of its eligible manufacturing sites were now certified carbon neutral.
It said its Science Based Targets (SBTi) were also aligned with efforts to limit global warming to 1.5 degrees under the Paris Agreement – and said it is aiming to achieve net zero status by 2040.
A word from the chief exec
Adam Couch, Cranswick's chief executive, commented on the results.
"We have made further positive and sustainable progress during the first half of the year, delivering revenue and earnings growth in an incredibly challenging operating environment. We continue to invest in the long-term sustainability of our business. We have made excellent headway in delivering our Second Nature sustainability strategy, with several major milestones reached during the period.
"We also continue to invest heavily in our people, in our product range and in capacity and capability across our asset base. Our new £31m breaded poultry facility is on track for completion in early FY23; when completed, this will be our fourth new-build production facility commission in the last five years, with a combined total investment of over £180m," he said.
Couch added that the financial outlook for the current year is unchanged.
Read more: UK input price inflation hits fresh record high in November