Could a $10trn-a-year green hydrogen economy boost platinum prices?
Subscribe to Weekly Highlights
The major market events for the week ahead right in your inbox.
Subscribe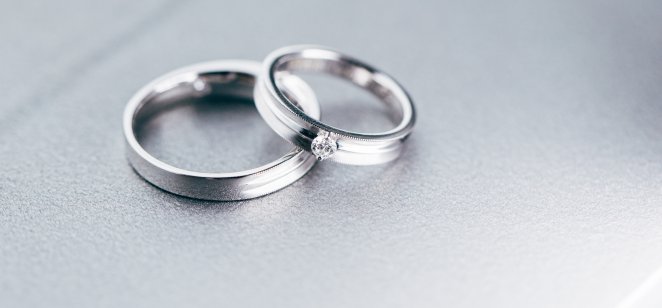 Content
Platinum prices have risen almost 12% since the about 2-year lows seen at the beginning of September. At the time of writing, the metal was trading at about $934 per troy ounce. This was mainly due to a massive upswing in Chinese fuel cell electric vehicle production (FCEV), as indicated here by the World Platinum Investment Council. FCEVs run on renewable electricity produced by hydrogen fuel cells.
Platinum is used in hydrogen electrolysers, which are key in deriving hydrogen's zero emission applications, through the use of the proton exchange membrane (PEM) process.
Recently, Andy Marsh, the CEO of Plug Power, a hydrogen fuel cell system development company, highlighted the potential of the platinum-linked green hydrogen economy potentially becoming worth about $10 trillion a year, accounting for 20% of global energy. This statement was made at the company's recent green hydrogen symposium. If this scenario materializes, platinum prices could potentially see a huge boost in the long term as well.
Platinum has risen almost 12% since the start of September
Can the green hydrogen economy boost platinum prices?
Andy Marsh's recent comment took a cue from Bloomberg and Forbes which have both gone on the record to highlight that green hydrogen could meet about 20% to 25% of the world's energy needs by 2050.
The WPIC in this report highlights, " We estimate that displacing natural gas with green hydrogen in combination with FCEVs displacing ICE vehicles could deliver up to 11% of the Paris Agreement's targeted CO2 emissions reductions by 2030."
This is because even after taking into consideration the emissions that platinum-linked hydrogen electrolysers release in their mining, smelting and processing, the resulting green hydrogen is still far better than diesel, natural gas or gasoline.
In WPIC's Platinum Quarterly for Q2 2022, year on year quarterly demand of platinum was down about 13%, coming to about 1,612,000 troy ounces. For the entire year of 2022, platinum demand is expected to fall about 7%.
Supply also fell in Q2 2022 by about 7%, coming up to about 1,961,000 troy ounces, thus leading to a platinum surplus of about 349,000 ounces for the second quarter. For the full year, supply is expected to drop about 8%.
However, the WPIC estimates that by 2030, platinum demand from PEM electrolysers could potentially reach between 400,000 troy ounces and 1.3 million troy ounces, This is a huge leap from where we are currently, and could potentially propel platinum into becoming one of the most critical metals in the green transition, with the likes of copper and silver.
On the other hand, platinum mine supply remains a critical concern. Although mine supply has grown at a compound annual rate of about 1.7% in the last 30 years or so, with mine supply in 2019 being about 6.9 million ounces in 2019, investors worry that this may not be enough.
| | |
| --- | --- |
| Long position overnight fee | -0.0062% |
| Short position overnight fee | 0.0023% |
| Overnight fee time | 22:00 (UTC) |
| Spread | 0.020 |
| | |
| --- | --- |
| Long position overnight fee | -0.0061% |
| Short position overnight fee | 0.0025% |
| Overnight fee time | 22:00 (UTC) |
| Spread | 0.18 |
| | |
| --- | --- |
| Long position overnight fee | 0.0436% |
| Short position overnight fee | -0.0680% |
| Overnight fee time | 22:00 (UTC) |
| Spread | 0.005 |
| | |
| --- | --- |
| Long position overnight fee | -0.0157% |
| Short position overnight fee | 0.0013% |
| Overnight fee time | 22:00 (UTC) |
| Spread | 0.03 |
This is because green hydrogen demand could require platinum supply to grow by about 1 million ounces a year, a tall order by any measure. This is compounded by the fact that ore reserve replacement capital for platinum has always traditionally been low. Furthermore, platinum recycling has also been quite average between 2011 and 2020, coming up to about 1.2 million troy ounces annually.
In addition to that, platinum supply also relies heavily on the South African platinum mining industry, which accounts for about 72% of platinum supply worldwide. However, the country has been experiencing a marked upswing in platinum mining related protests over the last few years, which may go on to create further problems in the coming years as well.
What is your sentiment on Platinum?
Vote to see Traders sentiment!
Which platinum miners are likely to be impacted?
Anglo American Platinum (ANGPY) has risen about 16% since mid-September. The company is definitely likely to be heavily impacted by the rise of green hydrogen, as it has already taken steps to power a number of South African platinum mines through green hydrogen, as well as other sources of renewable energy, such as wind and solar. This has been done by launching Envusa, a joint venture in partnership with EDF Energy.
Impala Platinum (IMPUY) on the other hand, has fallen almost 20% since the start of August, however, investors are holding out hope that this downtrend may soon flip. This is especially emphasised by the company recently upping its stake in Royal Bafokeng Platinum to more than 40%.
Sibanye-Stillwater (SBYSF) has surged about 47% since the end of September, boosted primarily by the company's interest in the Mopani copper mines in Zambia. However, the company is also likely to be at the very centre of platinum demand from green hydrogen, due to its uniquely powerful position in South African platinum mining.
What is the long-term outlook for platinum?
Metals Focus has highlighted that platinum demand is likely to stay robust until about 2025, then dwindle somewhat. This is because by 2025, the demand for electric vehicles would have increased quite a bit, thus reducing platinum's demand from traditional auto makers, which use the metal in auto catalysts.
However, according to the World Platinum Investment Council in this report, it is only a matter of time before platinum demand from hydrogen catalysers, in order to power fuel cell electric vehicles catches up to the current auto catalyser demand, which is projected to be about 3,000,000 troy ounces this year. In the long term, platinum demand from hydrogen catalysers is expected to far outstrip auto catalyst demand.
According to this report by Goldman Sachs (GS), an estimated $5 trillion in investments is required in green hydrogen, in order to reach global net zero goals by 2050. If this can actually be achieved, in stages, the gap between the decline in auto catalyst demand and the rise of hydrogen electrolyser demand could significantly be reduced. As such, platinum is likely to see a huge boost worldwide, as demand for hydrogen catalysers skyrocket.
Related reading