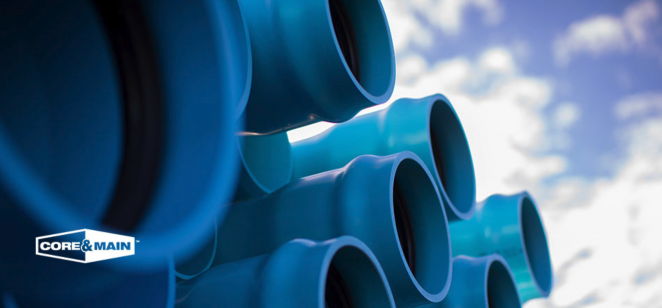 Core & Main posted a 36% rise in fiscal second-quarter sales as the water infrastructure and fire protection product distributor benefited from infrastructure and home construction demand.
For the three months ended 1 August, the company said net income was $9.5m (£6.3m) compared to $18.1m a year earlier. Sales rose 36% to $1.3bn, up from $956m a year earlier.
Loss per share was 14 cents for the second quarter. A comparative figure for the prior year wasn't provided as the company was not stock exchange-listed at that time.
Stock up 13% since July IPO
The stock is up 13% since its debut on the NYSE in mid-July, and closed Monday at $26.79.
"We benefited from strong end market demand attributable to continued growth in municipal water infrastructure spending and robust housing demand. This materialised into strong volume gains as well as improved pricing, in part due to the inflationary trends across many of our product lines," Core & Main's chief executive Steve LeClair said in a press release.
The St Louis, Missouri-based company attributed the increase in net sales to strong volume growth and price inflation, which helped drive growth in all of its product lines.
Outlook remains positive
"The outlook for our end markets remains positive, and we are confident in our ability to deliver above market results for our stakeholders in 2021 and beyond," LeClair added.
Looking ahead, Core & Main said it expects the demand and pricing trends experienced in the first half of 2021 to continue into the second half.
"As a result, we expect full year fiscal 2021 Adjusted EBITDA to be in the range of $470m to $510m, representing a year-over-year increase of 37% to 49%," LeClair concluded.