Copper prices saw record highs in 2021. What's next?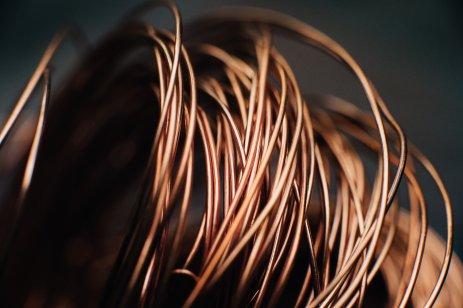 Copper prices were volatile last year, with record highs and unexpected crashes. The metal increased 51% year-on-year to approximately $9,317 per metric ton according to World Bank estimates. Bank of America called copper "the new oil" in a research note last year, with commodity strategist Michael Widmer writing last May that prices could potentially hit $13,000 per ton in the near future and $20,000 per ton by 2025.
This was largely due to the widening gap between supply and demand, leading to inventory declines, with many companies risking copper shortages, which has pushed up the price even more.
Danni Hewson, financial analyst at AJ Bell, commented in an email: "It's simple economics that if something is in short supply the price will inevitably go up. That's exactly what happened to the price of copper last year as major producers were hit by the impact of Covid-19. 2022 is anticipated to see a return to some kind of normality which should help stabilise the price and eventually force it down. But there are a couple of x-factors to consider. China is a major copper consumer, and it has big plans particularly when it comes to its energy transition and copper plays a vital part in building renewable energy projects. It's also determined to recapture the kind of growth trajectory the world has come to expect over recent years, growth which has taken something of a battering because of Covid-19 and the difficulties faced by its property sector."
Unlike Widmer, the World Bank forecasts that copper prices to actually decrease this year, potentially hovering around approximately $8,800 per metric ton, as supply continues to increase. Slowing worldwide demand, as China struggles to revive its property sector is also expected to contribute heavily to falling prices.
China is also expected to come down heavily on hoarders and speculators, when it comes to commodities, as well as sell a number of industrial metals from the country's stockpiles. These measures are expected to be part of the country's efforts to stem the recent rally in commodities, as it becomes one of the top copper consumers in the world. Currently, more than half of the world's copper output goes to China.
Goldman Sachs is more hopeful about Chinese prospects this year, as the boost from renewables, electric vehicles (EVs) and electrical network investment is expected to counter the downsides of policy changes.
Production and prices
The launch of new mines, such as the Kamoa-Kakula mine in the Democratic Republic of Congo, owned by Canadian company Ivanhoe Mines, is also expected to the integral to the boost in copper supply this year. 2022 production guidance for the complex is between 290,000 to 340,000 tonnes of copper in concentrate.
Anglo American also announced that it expected to produce between 680,000 and 760,000 tons of the metal in 2022, bouncing back from recent drought challenges.
According to the International Copper Study Group, mine supply is forecast to increase approximately 3.9% in 2022, which will be further buoyed by a steady supply of scrap metal, further pushing prices down. By 2032, this number is expected to jump to about 21%, with a majority of the supply being sulfide deposits that are considered lower-grade and need additional water to process.
In the last few years, copper mine water usage has sparked considerable debate as Chile and Peru have faced widespread droughts and considerable water shortages over the years. With large mines diverting a significant amount of available water towards their operations, greater pressure to conserve water for human consumption has come forth. This has led to several mines in Chile turning towards seawater as an additional option for their mine operations.
By 2025, copper prices are expected to be on the rise again, on account of the metal being vital to the green transition. Its unique properties of conductivity and ductility make it ideal to be used in several sources of clean energy, leading to increased demand and stockpiling. According to JPMorgan, the copper demand from the energy transition is expected to be approximately 3 million tons in 2025, up from around 1.8 million tons in 2021. Global government initiatives, which focus mainly on clean transportation as well as clean energy are also expected to emerge as one of the top copper consumers in the near future.
However, given the lengthy timeline of establishing a new copper mine, which is approximately 10 years, as well as the time it takes to expand existing mines, it may be a while before supply can be ramped up to match accelerating demand. Thus, in the short term at least, a shortfall is seen as likely until supply levels catch up with demand, causing relatively short-lived price fluctuations.