Copper prices rise as stockpiles plunge to 12-year low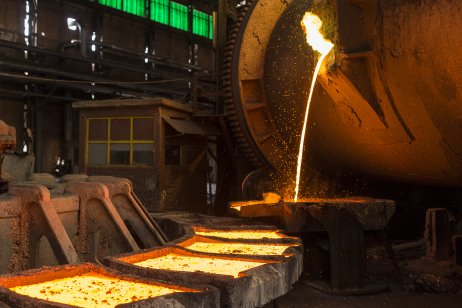 Copper prices extended gains on Monday as stockpiles dropped to the lowest in 12 years, as smelters in China struggled to churn out supply following Beijing's move to limit energy use in a bid to tackle air pollution.
Copper futures at the London Metal Exchange rose by 0.13% to $9,369 a tonne, and had briefly hit $9,432. The price of the metal, which is viewed as the indicator of the health of economic, rebounded to $9,400 level on Friday (24 September).
On Monday (20 September), copper dropped at one point to below $9,000 on concerns that Evergrande's debt crisis would knock China's property sector and lead to lower demand for industrial metals.
At the Shanghai Future Exchange, copper inventories continued to deplete, falling by 18% to 44,629 tonnes, a 12-year low, according to ANZ Research.
Power shortages
Power rationing by the Chinese government to reduce emission has taken toll on the country's smelters, but supportive for metal prices.
"While things are continuing to unfold, the power issue acts as a double-edged sword, hitting smelter production and leading to reduced supply," ING Group noted on Monday.
ANZ Research noted that nearly 10 companies in the provinces, including Yunnan and Guangxi, said the ongoing power rationing would lead to a production stop, impacting their operating profit
Gives up gain
Other base metals gave up their Friday's gains with tin retreated from a record high on Friday, to trade 3.86% lower at $ 35,377.50 a tonne.
The price of the metal use to make soft drink cans and to solder electronics hit record high on Friday, 24 September, to $ 36,770 a tonne at LME on low inventories and robust demand from electronic industry. Tin at Shanghai Futures Exchange also jumped to fresh record of 290,000 yuan/metric ton on Friday.
"Smelters are still not willing to produce, leaving inventory at a low level and the spot market tight," Shanghai Metal Market said on its Monday's note.
LME's nickel dropped 1.55% at $8,917.50 a tonne and aluminium fell 1.04% to $2,895.75 a tonne.
Read more: Base metals rebound amid Evergrande debt spillover fears