Copper prices post two-day losing streak on Omicron concern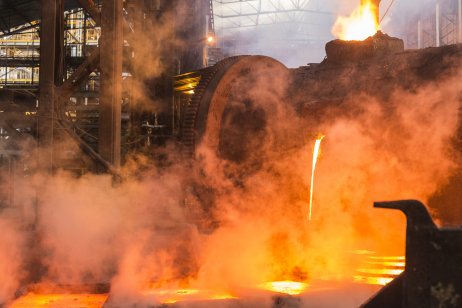 Copper prices extended losses on Monday, dropping 1% to below $9,400 on mounting concern about the spread of the coronavirus Omicron variant would slow economic growth, leading to softer metals demand.
The benchmark copper futures on the London Metal Exchange (LME) fell 1.03% to $9,354.5 per tonne. US copper futures dipped 1.23% to $4.24 per pound.
"The worsening pandemic of Covid-19 variant Omicron intensified the market concerns and dragged down copper prices," Shanghai Metal Market said in its morning commentary on Monday.
Omicron spread
The World Health Organization (WHO) on Friday in its update said Omicron has been identified in 89 countries across all six WHO regions.
The United Nations body also said evidence showed that the variant is spreading significantly faster than the Delta variant in countries with documented community transmission, with a doubling time between 1.5-3 days.
"Omicron is spreading rapidly in countries with high levels of population immunity and it remains uncertain to what extent the observed rapid growth rate can be attributed to immune evasion, intrinsic increased transmissibility or a combination of both," WHO said, adding that it is likely Omicron will outpace Delta where community transmission occurs.
Prices to fall before Christmas
"The copper prices may rise initially before falling amid the risk aversion of some investors ahead of the Christmas holiday," SMM said in a separate note, adding that the market is still looking at a series of US economic data, including employment rate and inflation for price guidance.
On the physical market side, operation suspension at MMG's Las Bambas copper mine on 18 December due to road blockage by local community may supress spot market for copper concentrate, SMM said.
However, the long-term impact on overall supply and demand pattern will be limited.
Read more: Aluminium price retreat from six weeks high