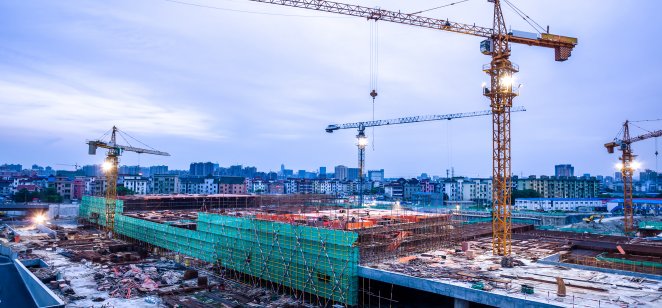 Copper prices fell more than 1% on Wednesday on mounting concerns about China's property sector after another Chinese developer failed to redeem maturing bonds.
Benchmark copper futures on the London Metal Exchange dropped 1.07% at $9,049.50 a tonne. US copper futures fell 1.05% to $4.1375 per pound.
Fantasia Holdings said on Tuesday that it missed payment of an outstanding principal amount of $205.6m on a 2021 note due 4 October which indicated the deteriorating health of China's property sector.
Add pressure
"This adds to strains of the nation's heavily leveraged property firms following Evergrande's debt woes. This saw copper prices come under pressure," said analysts at ANZ Research.
Fantasia's debt woes emerged after a default crisis faced by Evergrande, rising concern about risks of a wider debt crisis in the country's property sector could lead to new building projects will be scrapped, denting demand for the metal.
Copper - used in construction materials, electrical wiring, and plumbing – surged to an all time high of above $10,000 a tonne in May, but has given up gains since then.
Strong pickup
Ole Hansen, Saxo Bank's head of commodity strategy said in a note on Tuesday that copper is waiting for a renewed and strong pickup in both physical and investment demand.
"A break back above $10,000 would likely be the signal that triggers a fresh move towards new all-time highs. We believe that journey will resume sometime during the final quarter," he said.
Other base metals were traded lower as Chinese markets closed until Thursday for the Golden Week holiday.