CooperCompanies (COO) falls 3.43% on mixed financial results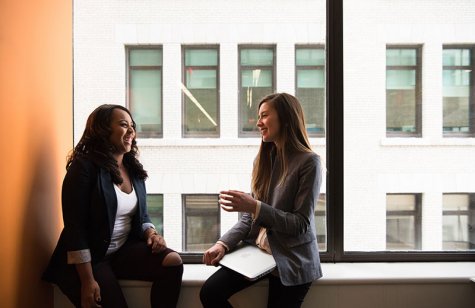 CooperCompanies reported mixed fourth-quarter results after the market close Thursday, missing earnings-per-share estimates while beating revenue expectations, the company announced.
CooperCompanies stock traded 3.43% lower in after-hours trading to $365 per share after closing Thursday up 2.12% to $377.95 per share. CooperCompanies trades over the NYSE under the ticker COO.
The San Ramon, California-based vision and fertility medical device company reported $3.28 per-share earnings, missing analysts' estimates of $3.38, on $759.1m (£570.8m) in revenue, besting the expected $748.1m.
The quarterly revenue breakdown was $565m for CooperCompanies' vision business and $194m for the surgical division.
For the full year 2021, CooperCompanies earnings totalled $13.24 on $2.92bn in revenue. The 2021 earnings were 37% higher than full-year 2020 on 18% higher revenue year-over-year.
Momentum
"We closed this fiscal year with record annual revenue, profits and cash flow. We continued taking market share globally in both contact lenses and fertility, and delivered on our strategic objectives including investing and growing our myopia management franchise," said CooperCompanies CEO Al White in a prepared release. "As we enter 2022, we have momentum and are well-positioned to continue executing on our growth strategies across both businesses."
2022 outlook
Looking ahead, CooperCompanies expects full-year 2022 earnings to be in a $13.6 to $14.00 per share range on revenue within a $3.03bn to $3.09bn range.
"We remain on a steady upward trend and we expect that to continue in 2022," Smith said on the post-earnings conference call.
Business segment breakdown
Growth within the vision business segment is expected to grow significantly as CooperCompanies enters the Chinese market, where Smith noted over 80% of children are near sighted. Smith added globally, myopia is expected to expand to over 50% of the world's population by 2030, up from one-third currently.
Not immune from the current labour market dynamics, the company's intrauterine device business has slowed recently due to staffing shortages in the gynaecology sector.
Within the surgical division, the recent $1.60bn acquisition of Generate Life Sciences is expected to improve CooperCompanies' ability to store fertilised embryos and stem-cell tissue, while expanding its business operations into blood and platelet storage, which is currently in high demand due to Covid-19-related hospitalisations.
Read more: China's medical device maker Meihua files for US listing