US inflation cooled in August
Subscribe to Weekly Highlights
The major market events for the week ahead right in your inbox.
Subscribe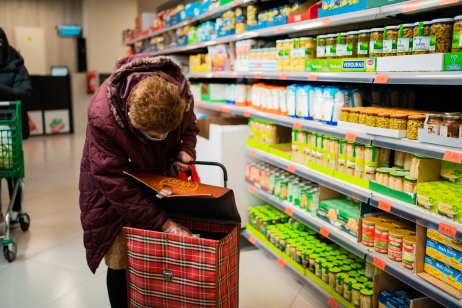 Content
US consumers prices rose less than expected, the US Bureau of Labor Statistics reported Tuesday.
The consumer price index, which measures common products as well as various energy goods, went up 5.3% year over year and 0.3% from July.
This is the lowest monthly increase in the CPI since December, 2020.
Economists surveyed by Dow Jones anticipated a 5.4% yearly jump and a 0.4% hike for August.
Market reply
The Dow Jones Industrial Average and the S&P 500 were geared to open higher in Tuesday's trading session as the smaller-than-expected increase in inflation powers shares.
The report rundown: spending is up at home
The indexes for gasoline, household furnishings and operations, food, and shelter all rose in August, with energy surging 2.0%, mainly due to a 2.8% spike in the gasoline index.
The index for food was 0.4% higher, with the measures for food at home and food away from home both raising 0.4%.
The index for new vehicles continued to rise in August, increasing 1.2% after growing 1.7% in July.
The energy index is up 25.0% over the past 12 months as all the major energy component indexes also increased, with gasoline jumping 42.7% over the last year.
The index for electricity went up 5.2%, marking its largest 12-month jump since the period ending March 2014.
The index for natural gas was 21.1% over the last year, marking its largest increase since the period ending August 2008, according to the US Bureau of Labor Statistics.
Read more: US inflation slackens for July as dollar sinks, oil rises