Compass Group serves up strong results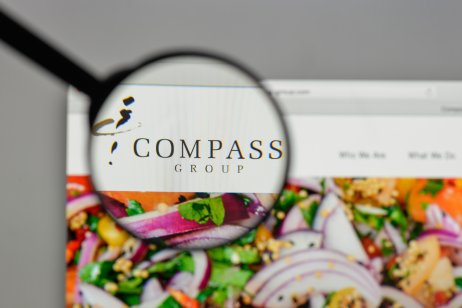 Chertsey-based sports, lesiure and hospitality company, Compass Group has posted an expectation of positive performance in its fourth quarter statement.
The group said it expects fourth-quarter underlying revenue to improve to 86% of its 2019 figures, slightly ahead of its previous guidence range of 80%-85%.
Outperformance
"For the full year 2021, our underlying operating margin is expected to be c.4.4%," the statement said.
Compass said its "outperformance" was led by its Sports and Leisure division. The group's healthcare and defence, offshore and remote sectors also showed resilience during the pandemic, and traded above 100% of 2019 revenues.
However, the group did warn that its recovery is unlikely to be linear, and is dependent on several factors. It was cautious about the business and industry sector and said recovery will be dependent on vaccination and infection rates, as well as possible government lockdowns.
Growth and momentum
"We continue to be encouraged by the ongoing growth opportunities, including strong momentum in new business wins from the acceleration in first-time outsourcing and increased potential for market share gains," the statement said.
"Looking ahead to the start of the new financial year, most of our sectors are expected to continue performing well; although we remain cautious about Business & Industry, given continued uncertainty over the pace of office reopening in our major markets."
Right direction
Sophie Lund-Yates, an equity analyst at Hargreaves Lansdown, said: "Compass Group is pointing in the right direction. The contract caterer has benefited as more of us have ventured out to watch live sport, while more resilient divisions including feeding the defence industry have held up remarkably well.
"The bigger question now turns to the Business & Industry division. Office occupancies and schooling remain disrupted, and to some degree these changes will be permanent," Lund-Yates continued.
Compass Group's stock price was down by 1.68% at £14.61 in morning trading today.
Read more: Compass provides tasty outlook for revenue recovery