Coking coal prices to stay low till early 2022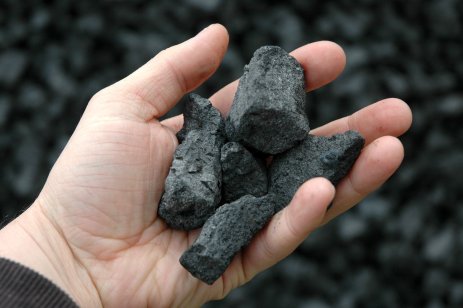 Coking coal prices are forecast to be lower in the last quarter of 2021 due to expected slowing demand from China, before it rises after the first quarter of 2022.
Fitch Solutions, in a note on Wednesday, has increased its 2021 average price of the forecast for the metallurgical coal, used in steel-making, to $225 per tonne from $165/tonne.
The forecast implies that prices have peaked and will weaken over the remainder of the year to average $321/tonne over November-December 2021, it added.
Softening Chinese demand
"Slowing coking coal import demand from China will be the main driver of lower seaborne coking coal prices over last quarter of 2021 to the first quarter of 2022," the firm said in the note.
On the supply side, the lower prices will be due to the Chinese government's intervention to lower its domestic coking coal prices and to improve supply. Chinese coking coal prices have started to weaken from record highs posted in October following the government policy. As of November 11, the most-active thermal coal contract on the Dalian Commodity Exchange was trading at CNY3,400 ($533.26)/ tonne, which was 15% below the October 19 peak of CNY3,995/tonne.
"Nonetheless, we expect that China's government will continue to boost domestic availability of coking coal over the coming months, which should reduce import demand and depress seaborne coal prices," Fitch said.
China's property crisis
Demand for coking coal in China will also be tempered by rising risks in the Chinese property market and subsequently metals demand from the construction sector, following financial difficulties faced by real-estate firm, Evergrande.
China's steel production itself has been consistently declining since June due to Beijing's orders to ease pressure on China's power grid in the face of an acute power crisis. Chinese steel production contracted by 21.2% year-on-year in September, compared with a growth of 2% year-on-year over January-September as a whole.
Demand for coking coal from outside China will also begin to slow on slowing global economy. In major consumers, including the European Union, Japan, South Korea and the US, the combination of supply chain disruption and soaring energy prices are placing negative pressure on steel production.
Long-term outlook
While expecting coking coal prices have peaked, Fitch forecast prices will average higher in 2022 at $240/tonne, than $225/tonne in 2021. Prices are expected to remain elevated over 2022-2025.
Fitch has revised its annual price forecasts by an average of $60/tonne a year over 2022-2025 as global coking coal demand outstrips production. Beyond 2025, a structural slowdown in global steel production growth will result in coking coal production gains outpacing increases in coking coal demand.
"We expect prices to weaken as the global coking coal market becomes increasingly well supplied," Fitch said.
Decarbonise steel
Over the longer term, Fitch sees the increasing use of green hydrogen to decarbonise steel production, which is now a priority for many steelmakers in developed markets.
The EU is expected to lead progress in reducing the use of coking coal in steel production.
"Rising EU carbon prices, more stringent emission standards, and the EU's latest carbon reduction targets as well as the tabled EU carbon border tax will increase the incentive to adopt low-carbon," it said.
Read more: Iron ore prices buckle on subdued Chinese demand