Coffee prices are steaming hot on Brazilian supply disruptions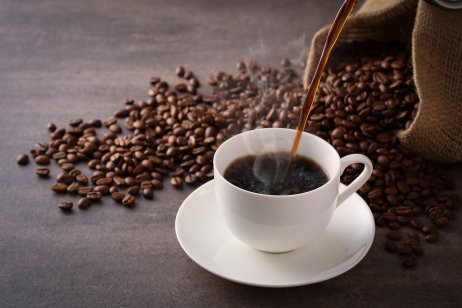 The price of Arabica coffee beans has surged to near a decade high, which means that the cost of a morning cup of Joe is likely to rise around the world.

The price of high-grade Arabica coffee was trading at close to a nine-year high hit on Monday due to a squeeze on production in Brazil, the world's top producer of the beans, as well as in other producers and shipment disruptions. Arabica coffee futures gained by 1% to $2.26 (£1.68) per pound on Tuesday. The futures hit $2.28 per pound, the highest in nine-years, according to Saxo Bank in a note on 16 November.
"Following an annus horribilis in Brazil where frost and drought dealt a blow, not only to the latest crop but also potentially the 2022 the on-season, and normally larger crop, the market in addition must deal with lack of shipments, surging fertilizer prices, too much rain in Columbia and recently also the threat of civil war in Ethiopia," said Ole Hansen, Saxo Bank's Head of Commodity Strategy in the note. Ethiopia is the world's third biggest grower of the Arabica bean.
Run towards $3
Hansen said the Arabica's break above $2.25 which is the 2014 high, may signal a market running towards $3, a record level that was last seen in 2011.
In an analysts note, Price Futures Group said on Tuesday that "Brazil also has less coffee this year due to a freeze earlier in the year and dry weather at flowering time a year ago."
The note added that disruptions of shipments had compounded logistical problems for Brazil's exports of coffee beans, which are preferred by companies such as Italy's Illy Coffee and US coffee chain Starbucks. Truckers in Brazil also went on strike earlier this month to protest rising fuel prices, Reuters reported.

Arabica coffee price chart – Credit: Capital.com/Tradingview
Lower coffee output
"Brazil has battled not only with frost this year, but also drought conditions. There are concerns that large areas of coffee trees were damaged, which will have an impact on production next season," ING Group said in a note on 11 November.
Citing data from Brazil's food supply and statistics agency Conab, ING said that the country's Arabica coffee crop for 2021/2022 has been gathered. Production is estimated to be down by 25.7% year on year at 46.88 million bags, each of which weighs 60 kilograms.
"For the 2022/23 season, while it will be the higher yielding season, there is plenty of uncertainty over the impact of both drought and frost," ING noted, with estimates suggesting that as many as 12 million bags could be lost in Brazil next season.
ING added, however, that growing regions have seen above-average rainfall more recently. If this trend continues, it could help reduce some of the expected losses due to earlier drought conditions.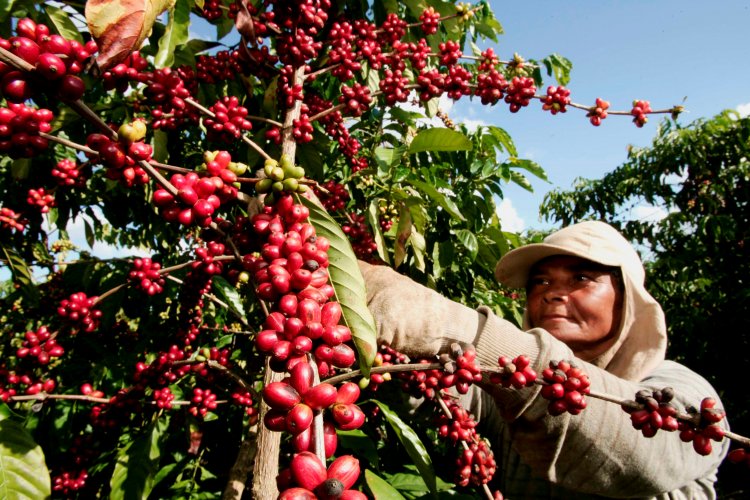 A farmer is harvesting coffee cherries at Brazil's coffee belt Itabela, Bahia – Photo: Shutterstock
Tight supply in Vietnam
The supply from Vietnam, the world's largest producer of the bitter Robusta coffee used to make instant coffee, is also reduced.
"Containers are not available in Vietnam to ship the coffee. Covid has also returned to Vietnam in a big way and could be a factor in interrupting shipments," Price Futures Group said in the note.
Production in Vietnam is now estimated at 29 million tons, from 31 million previously, it added.
According to data from the International Coffee Organization in November, Vietnam'coffee exports dropped from 26.54 million bags in 2019/20 to 25.56 million bags in 2020/21.
Read more: Coffee prices cools off on warmer weather, harvest winds down