Coal: Sanctions open the chute for more US exports to Europe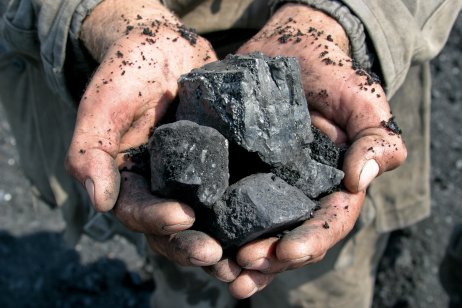 The US coal industry is primed to boost exports after the European Union targeted Russian coal for additional sanctions Tuesday, leading one executive to say "this bodes extremely well" for domestic producers.
Meanwhile, Central Appalachia coal prices heated up to a 13-year high of $106 a ton, the highest levels since 2008, while Illinois basin prices jumped to $109 a ton, a record last week, according to data from the US Energy Information Administration.
Prices and exports are expected to increase with the ban, worth €4bn ($4.4 bn) annually, "will cut another important revenue source for Russia," European Commission President Ursula von der Leyen said in a statement. As of 2020, the European Union relied on Russia for 19 percent of its coal, according to the European Commission's Eurostat site.
EU imports went up in 2020
Chris Hamilton, president of the West Virginia Coal Association, told Capital.com that Europe started increasing its coal imports around 2020 when issues started to plague green energy sources. "Europe has been increasing coal shipments to offset its renewable problems," he said.
With Russia's unprovoked attack on Ukraine, US coal exports could increase by more than 50%. In 2020, the US exported about 62 million tons, according to the EIA.
"I think this bodes extremely well for US coal," he said of the EU's ban.
Seaborne thermal coal traded above $400 a ton in early March, after a natural gas scarcity in Europe drove utilities globally to switch from gas to coal.
German return to coal
During the weekend, German top officials hinted the central Europe economic powerhouse could return to coal for power if Russian gas becomes unavailable.
Hamilton said issues still face the domestic coal markets, including an environmental stigma, workforce issues and operating in a capital-laden industry with few lenders willing to loan money at agreeable terms, if at all.
"We are facing downward pressures and have been for several years," he said.
Key among those issues is the high capital needed to operate mines. Hamilton said it cost millions to start and operate a mine, let alone the cost of heavy equipment.
Banks say no to fossil fuel loans
Even with healthy profit margins and increased production and pricing, banks and financial institutions, such as Bank of America and Citibank, are steering clear of loans to the fossil fuel industries.
Additionally, the ESG (Environment, Social and Corporate Governance) trend is making it more challenging for the fossil fuel industry to receive funding, he said.
But, he said, there is a bright spot in the industry.
US thermal coal miners usually contract with utilities on 12- to 24-month agreements, where the price normally is below $50 a ton for most domestic producers. However, he said, recent contracts have been more favourable for the miners, both in pricing and duration.
This could lead to improved financial results and share prices in the future for major miners.