Coal price falls as China intervenes to stabilise prices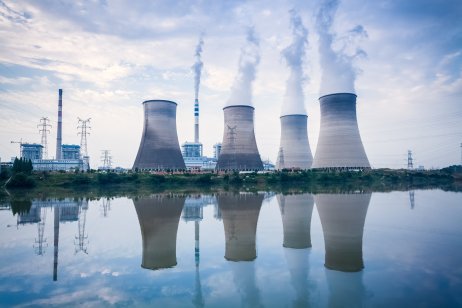 Thermal coal prices dropped for a second day on Tuesday after China announced measures to intervene in the coal market to secure energy supply ahead of winter.
Newcastle coal futures, the benchmark for Asia, for delivery in November slipped 6.38% to $220 a tonne. Coal prices have repeatedly hit records and now hovered above $200 a tonne as global demand outstrips supply.
Record high gas prices and sluggish renewable energy output have prompted utilities around the world to switch to coal and oil. This is on top of the already robust demand from China as its economy is recovering from the coronavirus pandemic effect.
"Zero tolerance" for price collusion
"Prices fell sharply in overnight trading following moves by authorities to rein in market speculation," analysts at ANZ Research wrote in its note on Wednesday.
In a Chinese-language statement on its website, seen by Capital.com, China's National Development and Reform Commission said on Tuesday that it would use all means necessary to help coal prices return to a "reasonable range".
The country's top economic planner said that it will apply a "zero tolerance" policy for spreading false information, price collusion, price hoarding, and price hoarding as for other illegal activities.
Heating demand rises
"The current price increase has completely deviated from the fundamentals of supply and demand, and the heating season is approaching, and the price is still showing a further irrational upward trend," the commission said in its statement.
China's efforts to increase domestic supply has been hampered by strict environmental rules, while record highs prices of thermal coal mean utilities are operating at a loss.
UBS Global Research estimated China's coal shortage might total 70 million to 80 million tonnes by the end of 2021 without any increase in supply.
Coal shortages in China can rise
But an early cold snap in China has prevented coal futures from falling further as utilities scrambled to ramp up stockpiles to meet heating demand.
The prospect of a cold winter raised concerns of further shortages, according to ANZ Research.
Read more: Coal price surge as floods inundate mines in China