CNOOC looks to increase stake in Petrobras' oil field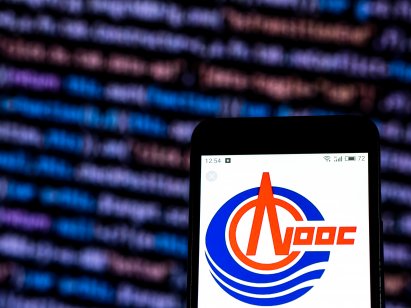 Chinese oil and gas producer CNOOC wants to take an additional 5% stake in Brazilian state-backed Petrobras' Búzios field in a deal worth over two billion dollars.
CNOOC acquired a 5% stake in the Búzios field in 2019, in a deal which included the option for an extra 5% that it looked to exercise yesterday, Petrobras said in a Portuguese language press release.
Earlier this week, CNOOC announced plans to raise up to $5.4bn from issuing new shares on the Shanghai stock exchange for developing key oil projects.
US sanctions on CNOOC
US sanctions have limited the state-owned Chinese oil and gas exploration company's option in terms of fundraising and it has been forced to look at the domestic market to raise capital.
"We believe this exercise will help to diversify its investor base since its ADRs stopped trading on the New York Stock Exchange in March 2021 due to the U.S. sanctions," Morningstar said in a note.
"We think the eventual listing of the shares on the Shanghai Stock Exchange will stimulate trading interest in CNOOC and gives CNOOC the flexibility to tap the mainland China capital markets."
Purchase option
On Wednesday, Petrobras said it will receive $1.45bn compensation for the additional production rights and a $0.63bn reimbursement of its signing bonus, if CNOOC exercises its stake purchase option.
Petrobras added that it does not expect any impact on its 2021 production target from the deal.
The deal is subject to approval by the Administrative Council for Economic Defense, the National Agency for Petroleum, Natural Gas and Biofuels and the Ministry of Mines and Energy, Petrobras said.
Buzios field is Brazil's second-biggest producer
The company said it is still awaiting the positioning of CNODC Brasil Petróleo e Gás, another minority stakeholder of production rights for the Búzios field.
"Buzios, which pumped first oil in April 2018, is the country's second-biggest producer," S&P Global said citing data from the National Petroleum Agency.
Read more : OPEC says emerging markets to increase global oil demand