CMC Markets (CMCX) shares drop as half-year results posted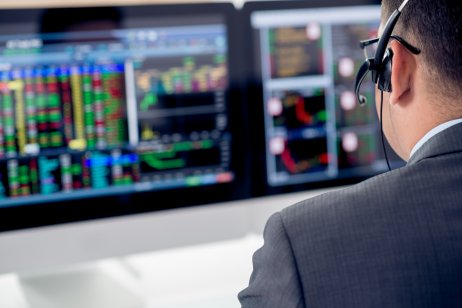 Shares in CMC Markets were down 9.21% on Wednesday afternoon as the UK-based financial services company published its latest financial results and reported a 45% drop in operating income.
The company reported its net operating income was at £126.7m ($170.87m) for the half year ended 30 September 2021, compared to revenues of £230.9m for the same period last year.
Moreover, it said leveraged client income retention for the period was at 80% with 53,834 active clients, down 9% compared to the first-half of 2021, and up 29% versus pre-pandemic first-half 2020 levels. Total client money (AUM) in the leveraged business stood at £557m, a new period-end record high.
Company acquisition
The business also announced the acquisition of approximately 500,000 share investing clients, currently trading with CMC through its white label arrangement with Australia and New Zealand Banking Group (ANZ). It said the clients bring total assets in excess of AUD45bn and said the transaction was due to be completed in the next 12-18 months.
Moreover, the business said it was still operating above pre-Covid levels, as pointed out by Lord Cruddas, CMC's chief executive.
"I'm very pleased to see the business is operating well above pre-pandemic levels across all our business lines. This is testament to the resilience and quality of our platform and offering. Encouragingly for the future, we closed our first half with client money (AUM) in our leveraged business being maintained close to record highs. It was also encouraging to see active client numbers increase by 10% in our non-leveraged business in support of our diversification strategy.
Growth potential
Non-leveraged business continues to offer the greatest growth potential and now represents approximately 50% of trading revenue in Australia and nearly 20% of Group net operating income, according to Cruddas.
"In line with our aim to diversify and grow our non-leveraged earnings, we announced the acquisition of the ANZ Share Investing clients that, when completed over a 12-18 month period, will boost our non-leveraged business with approximately 500,000 clients with total assets in excess of AUD$45bn," Cruddas said.
Cruddas also highlighted that the company was on a fast track to diversification, using its existing platform technology to win B2B and B2C non-leveraged business.
"This will be further boosted with the launch of our new UK investment platform planned in the early part of the next financial year, which will offer both B2C and B2B potential," he added.
Read more: Average UK house now costs a record £270,000