CMA seeks to tackle Apple (AAPL) and Google (GOOGL) duopoly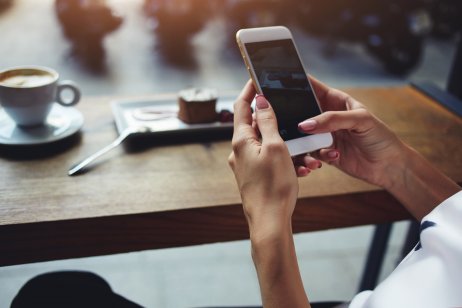 The UK's competition regulator said on Tuesday that Apple and Google have too much control over how users of mobile devices access information and make online purchases, and urges the government to allow it greater powers to intervene on anti-competitive behaviour.
The Competition and Markets Authority (CMA), in response to a probe and consultation process launched earlier this year, said that when a mobile device is purchased, the owner is obliged to enter Apple's iOS or Google's Android ecosystem.
"As a result, Apple and Google are able to control how online content, such as mobile apps and websites, is provided to users," Tuesday's announcement said.
Tilting the playing field
It added that the result of this obligation means both companies are able to "tilt the playing field towards their own services", with the Safari and Chrome web browsers coming pre-installed on iOS and Android devices.
"We're concerned that it's causing millions of people across the UK to lose out," said Andrea Coscelli, chief executive of the CME.
While most consumers know that when they buy a new phone Apple and Google are the main suppliers of operating systems, it can be easy to forget that just two companies decide what apps and services are available and control which online content has priority.
"This control can limit innovation and choice, and lead to higher prices – none of which is good news for users," Coscelli added.
He concluded: "Any intervention must tackle the firms' substantial market power across the key areas of operating systems, app stores and browsers."
What is your sentiment on GOOG?
Vote to see Traders sentiment!
Digital Markets Unit
To this end, the CMA has proposed the launch of a Digital Markets Unit within the CMA, overseeing a mandatory code of conduct that can allow the regulator to intervene to allow consumers more choice and promote competition from challenger companies.
The consultation process continues and seeks responses from interested parties by 7 February, and the CMA said it expected to issue a final report in June 2022.
Apple responded with the following statement emailed to Capital.com: "Apple believes in thriving and dynamic markets, where innovation can flourish. We face intense competition in every segment in which we operate, and our North Star is always the trust of our users. We will continue to create new opportunities for developers while protecting our users' privacy and security.
"Our rules and guidelines are constantly evolving, and we have made many recent changes that benefit developers and consumers alike. We will continue to engage constructively with the UK Competition and Markets Authority as its work on this study progresses."
A spokesperson for Google said: "Android provides people with more choice than any other mobile platform in deciding which apps and app stores they use. The Android app ecosystem also supports nearly a quarter of a million jobs across thousands of app developer and phone maker businesses in the UK.
"At Google, we regularly review how we can best support these businesses. We're committed to building thriving, open platforms that empower consumers and help developers succeed."
Capital.com also contacted representatives of Alphabet, Google's parent company, but at the time of writing there was no response.
Read more: Apple (AAPL) stock forecast for 2025 driven by new car