Close Brothers race ahead with positive year end results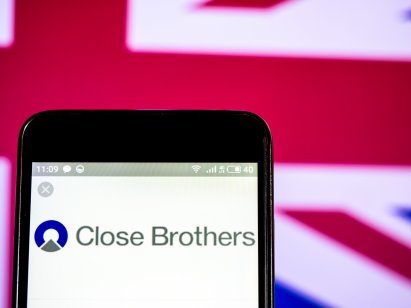 UK-based merchant bank Close Brothers plc has reported strong results in its year end statement released on Tuesday.
Close Brothers Group plc, which focuses on providing lending, deposit taking, wealth management and securities trading, posted an increase in income which was up 10% on last years figures.
Increase in new business
Close Brothers said it has also seen a rise in new business volumes and lower impairment charges in banking.
The group reported good net inflows in asset management and strong trading volumes in Winterflood, its division of the business which provides access to securities and a range of related services to retail brokers, asset managers and institutional investors. As a result its adjusted operating profit of £270.7m, was 88% higher than prior year.
Strong loan book
Adjusted operating profit in the banking division increased 114% to £212.5m, versus £99.2m for the previous year, reflecting strong loan book growth of 10.9%.
CEO Adrian Sainsbury said: "We have delivered a strong financial performance in the year and made the most of the opportunities arising as the economy recovers from the effects of Covid-19. I am grateful for our colleagues' hard work and commitment over the year, which has allowed us to continue to support our customers and clients despite the ongoing challenges. We are encouraged by the improvement in the economic outlook, although the trajectory remains uncertain."
Dividend increase
Due to the positive results, Close Brothers has proposed a final dividend of 42.0p, resulting in a full year dividend per share of 60.0p, compared to last year's figure if 40.0p.
The company said this reflects the groups strong performance in the year and continued confidence in its business model and financial position.
Close Brothers stock price was down 1.59% in early morning trading today.
Read more: Close Brothers snaps up regional financial adviser PMN