Clock ticking as Voyager Digital looks to collect Three Arrows debt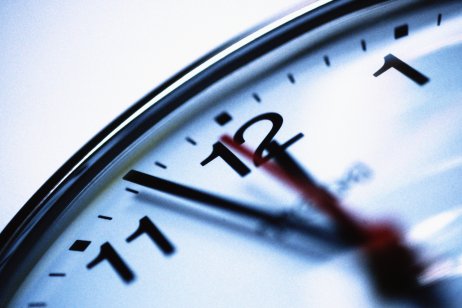 The clock is ticking as Canadian crypto lender Voyager Digital looks to collect on a huge loan to troubled hedge fund giant Three Arrows.
Toronto-based Voyager's management served notice this week that crypto hedge fund operator Three Arrows might default on a $650m loan.
What is your sentiment on BTC/USD?
Vote to see Traders sentiment!
BTC to USD
Potentially huge loss
Facing a potentially huge loss, Voyager, which trades on the Toronto Stock Exchange, saw its share price nosedive in the aftermath of the announcement.
Voyager said in a press release that it requested a repayment of $25m by Friday and subsequently sought full repayment of the $650m by Monday.
"Neither of these amounts has been repaid, and failure by [Three Arrows] to repay either requested amount by these specified dates will constitute an event of default," the company wrote in a notice to investors, adding that it is "unable to assess at this point the amount it will be able to recover."
SHIB to USD
Company could seek bailout
In addition to offering loans, Voyager provides trading services. The company allows more than 100 digital coins, ranging from bitcoin (BTC) to shiba inu (SHIB) to horizen (ZEN), be traded on its app.
Last week, Three Arrows revealed that it could sell assets or seek a bailout from another company to ease its financial pressures. The company said it has also hired legal and financial advisors as it grapples with large losses.
Three Arrows has admitted to investing $200m in luna, which collapsed in May 2021 along with its sister coin terra. But Voyager is not in danger of folding – at least for now.
Alameda supplies funds
Sam Bankman-Fried's quantitative trading firm Alameda has agreed to provide Voyager with revolving loans valued at $200m in cash and the USDC cryptocurrency, and 15,000 bitcoin, according to a Voyager press release and US regulatory documents.
Alameda agreed to provide the loan facilities to a Voyager subsidiary, US regulatory documents show. Voyager will serve as the debt's guarantor. Cryposlate noted that Bankman-Fried, a 30-year-old billionaire with many crypto holdings, also has an ownership stake in Voyager after purchasing 14,957,265 last week.
Withdrawal limit lowered
Voyager Digital has also lowered its withdrawal limit to $10,000 from $25,000, according to the company's website.
Meanwhile, Bankman-Fried's behemoth crypto exchange company NTX has also agreed to provide a $250m revolving credit facility to troubled crypto lender BlockFi.
ZEN to USD
NTX takes duty seriously
Bankman-Fried confirmed the loan on Twitter.
"We take our duty seriously to protect the digital asset ecosystem and its customers," he tweeted.
According to several reports, BlockFi suffered large losses when it liquidated its Three Arrows holdings. On Friday, the Wall Street Journal reported that FTX is in talks to acquire a stake in BlockFi.