Clearsale IPO raises $254m, partners with Bold Commerce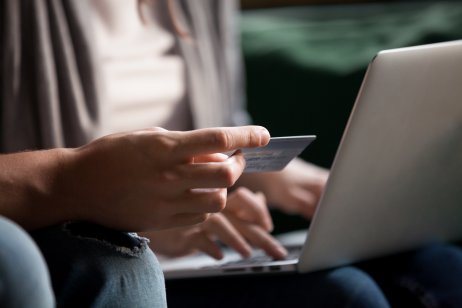 Clearsale, a Brazil-based fraud protection service, raised $254m (R$1.3bn) and netted $147.7m from its 30 July initial public offering (IPO) on Sao Paulo's B3 stock exchange.
Proceeds will go toward research and development (20%); acquisitions (30%); and organic expansion (50%).
The global leader in card-not-present (CNP) fraud protection has grown from an off-the-map startup in 2001 to the largest global provider of CNP fraud prevention services.
Net revenue rose almost 66% in 2020, a much quicker pace than the 35% growth rate for 2019. Clearsale operates in more than 170 countries and also reported net international revenue increased by 132.7% last year.
Management pointed to a 99% retention rate as evidence of customer satisfaction and credited Clearsale's prosperity on an emphasis on practical solutions to prevent, monitor and combat fraud.
A comprehensive approach
Clearsale is the first company to offer chargeback guarantees. Reducing cumbersome chargebacks and unabating the flow of business by cutting down false positives are key goals in fraud protection.
The sheer volume of transactions for merchants across the web has gone up as brick-and-mortar stores, already falling out of fashion, further receded in prominence during the course of the Covid-19 pandemic.

In addition to traditional monitoring, prevention and intervention, Clearsale has also pioneered the surveillance of real-time applications, such as those used for video games, betting and distance learning, as well as tools that include maps and metrics to understand consumer behavior in an effort to analyse and predict fraud patterns.
Clearsale's ascent in the marketplace has further been fueled by innovation and evolution to meet consumer needs as well as a drive to attract top professionals to a business that now operates on four continents with clients across the globe.
The Financial Times named Clearsale as one of the fastest-growing companies in the Americas. Its clients include Walmart and Sony.
New partnership
Clearsale announced Thursday a partnership with Canada-based Bold Commerce to integrate Clearsale's fraud protections into Bold Commerce's checkout, to create a fully customisable application that combines global fraud monitoring with a localised checkout interface.

Mitigating fraud and creating a freer-flowing customer experience are among the chief goals of the partnership. Clearsale's chargeback guarantee and its ability to approve a higher percentage of legitimate transactions could bring new levels of revenue and consumer confidence to merchants utilizing Bold Commerce.
Bold Commerce has offices in Winnipeg, Manitoba, as well as a US office in Austin, Texas. Bold also operates in more than 170 countries, with the number of brands they serve fast approaching 100,000.
Read more: Riskified shares slip 14% on heels of quarterly report