CK Birla firm AVTEC to sell some Indian assets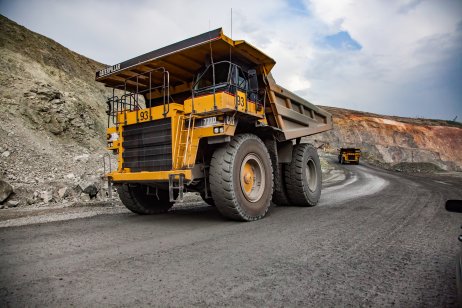 Indian auto parts major AVTEC will sell a part of its business to American vehicle propulsion systems maker Allison Transmission.
The move will see privately-held AVTEC offload the transmission portfolio of its off-highway business and its off-highway component machining assets to the US firm.
The sale, expected to conclude by the end of 2021, will help CK Birla Group-owned AVTEC rake in about INR1.98bn ($27m) in cash, according to a stock market statement filed by New York-traded Allison Transmission Holdings Inc.
Post the deal, AVTEC's off-highway component machining operations located at the Madras Export Processing Zone (MEPZ) facility, near Chennai city, will be integrated into Allison's Chennai factory.
"This acquisition supports our overarching sourcing and operations strategies," Allison Transmission's senior vice president of operations & global purchasing Mike Dick said in the statement.
"The acquisition of the transmission portfolio of AVTEC's off-highway business and associated IP will accelerate Allison's pursuit of additional opportunities in these segments in India and global markets," the American company's senior vice president of global marketing, sales and service John Coll added.
Diversified interests
AVTEC is among India's largest independent manufacturers of powertrains and precision-engineered products. It is a supplier to the automotive, off-highway, defence, agriculture and railway industries, in areas of both proprietary products and contract manufacturing. Customers include Hitachi, Caterpillar, Alstom, among others.
The $2.4bn, New Delhi-based, CK Birla Group's business interests span the automotive, building solutions, healthcare, and education industries.
Indiana-based Allison Transmission Holdings has a market capitalization of around $3.82bn. The company's shares were trading 1.13% lower on the New York Stock Exchage (NYSE) on Friday, to $35.84, at 19:21 hours Indian time (UTC+5:30).
Allison is the largest global manufacturer of medium- and heavy-duty fully automatic transmissions, and a leader in electrified propulsion systems. Its products are used in on-highway trucks, buses, motorhomes, off-highway vehicles, construction & mining equipment, and defence vehicles, the statement mentioned.
Read more: Indian shares end week higher with economy primed for growth