Chrysalis (CHRY) falls below capital raise target of £125m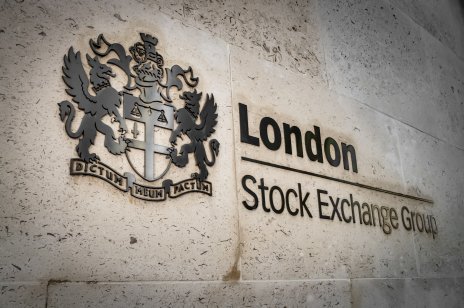 Chrysalis Investments announced a £60m ($80m) capital fundraise on Monday – significantly below the £125m target it had set earlier this month.
The business, which invests in technology and finance startups, issued 25.2 million ordinary shares, conditionally upon admission at a price of 238p per share, it said in a statement.
"Further to the Company's announcements on 1 December 2021, Chrysalis Investments Limited announces that it has raised gross proceeds of £60 million pursuant to the Placing and the PrimaryBid Offer (the "Issue").
"Accordingly, under the Issue an aggregate of 25,210,084 new Ordinary Shares have been issued and allotted conditionally upon admission at a price of 238 pence per Ordinary Share," the group said.
Original capital raise target
On 1 December, the London-listed investment firm had reported its plan to raise £125m to support its portfolio expansion, as part of its 600 million share issuance programme revealed in March.
"Given the opportunity set available to the Investment Adviser, it believes a capital raise of £125 million would give it the funding required to execute the majority of the likely follow-on opportunities available to the Company into early-2022.
"Considering the total pipeline, including some of the larger new investment opportunities, the Investment Adviser believes the Company could readily invest up to £175 million of fresh capital, with the aim of both accelerating growth in the portfolio, and to selectively add new investments. Historically, the Investment Adviser has been able to deploy funding efficiently, and expects this raise to be committed in a timely manner," the business had said in an earlier statement.
Portfolio plans
The firm said it expects to deploy the proceeds of the issue primarily to drive the performance of existing portfolio companies via certain follow-on investments.
"The Company is pleased to have had positive engagement with a range of investors throughout the placing and is grateful for the continued support of its shareholders, particularly in what has become a more challenging market environment, in light of recent developments regarding the Omicron variant of Covid-19," the company added.
Shares in Chrysalis Investments were up 0.72% on Monday morning in London.
Read more: FTSE 100 shakes off Omicron woes, consumer services on edge