Chinese Estates (0127) crashes on Hong Kong delisting rejection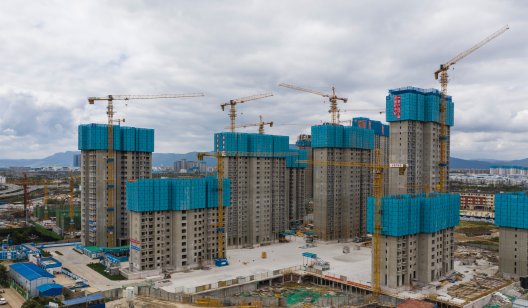 The stock price of Chinese Estates Holdings crashed by over 20% on Monday, the first day after it resumed trading following a failed plan to go private.
The company's stock price dropped as much as 35% to HKD2.45 on Monday morning before recovering to close 21.69% lower at HKD2.96.
The company, which was till recently a major stockholder of embattled property developer Evergrande, said on 17 December that stockholders had rejected a plan to be bought out at HKD4 a share, which would have delisted the company.
Stockholders reject delisting
Out of 74 stockholders who participated in the voting, 64 voted against the plan to delist the company while only 10 were in favour of the scheme, according to a stock exchange filing.
The plan to delist the company was initially announced on 27 October, at the height of the crisis at Evergrande.
Chinese Estates announced its intention to sell its stake in Evergrande in September, by which time it had already started to trim its holding. As part of the plan, Solar Bright, a British Virgin Islands company, ultimately owned by Chinese Estate's owner Joseph Lau's wife Chan Hoi-wan, had offered minority shareholders HKD4 a share.
Offer seen to be undervalued
The offer was a premium of 83% above the last traded price but a 55% discount to the adjusted per-share net asset value. If shareholders had accepted the offer, the company would have been delisted by 24 January.
Meanwhile, Chinese Estates has steadily pared its holding in Evergrande. The company currently owns a 2.36% stake in Evergrande and at one time it held more than 9%.
Read more: Evergrande's (3333) backer Chinese Estates (0127) trims holding