Chinese company Yi Po (YBZN) files for IPO on Nasdaq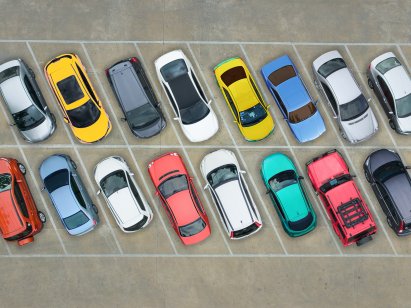 Chinese parking lot management system Yi Po International Holdings filed this week to raise $25m (£18.38m) in an initial public offering.
The Nanjing, Chana-based company did not list a share price range or number of ordinary shares it plans to sell in its F-1 registration statement.
The company has requested the ticker YBZN on the Nasdaq stock market. No offering date was given in its government paperwork. Boustead Securities is the underwriter.
China has more than 300 million registered motor vehicles in 2020, 270 million of which are cars, which is about the same number as in the US.
Company technology
The company's management technology platform is geared towards parking lot operators seeking to increase efficiency and offerings for their vehicle owners' customers.
The company's primary offerings include:
Automatic vehicle login

Entrance and exit authentication

Vehicle monitoring

Charging management

Navigation guidance

Parking space search
Yi Po had a fair market value investment of $290,000 as of 20 June 2021 from investors including Chairman and CEO Weiming Jin, the SEC paperwork states.
Jin started with the company in August 2018 after serving as Chairman and CEO of Lanzhou Kangzheng Hengxin Automobile Sales Co.
Dealer acquisitions
Yi Po plans to sell its systems to lot operators though regional dealers with a primary emphasis on the transportation, property management and urban planning industries.
Sales and marketing expenses as a percentage of total revenue have risen as revenues have increased, the F1 states.
Revenues expected to grow
According to a 2021 market research report by Mordor Intelligence, the global parking management market had revenues of $3.5bn in 2020 and is forecast to grow to $6.5bn by 2026, amounting to a compound annual growth rate of 10.3%.
"The main drivers for this expected growth are increased urbanisation resulting in growing car parking demand and a desire from operators for greater efficiencies in operation," according to the F-1.