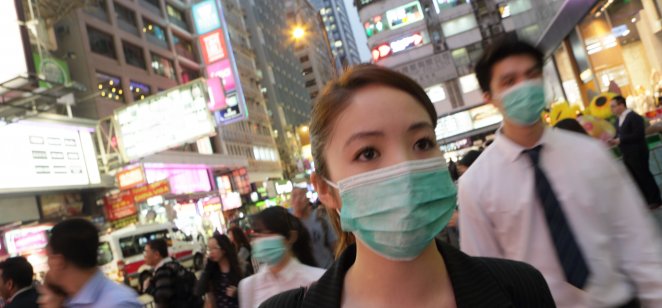 Content
China is going into reverse, literally. The People's Bank of China (PBoC) has slashed interest rates in an attempt to resuscitate its economy, deeply holed by COVID-19 public health policy.
PBoC's move – a 10 basis point snip to 2.75% – clashes against Western economies, hell-bent on hoisting rates as fast as they plausibly can to beat down inflation.
The surprise move was indicative of how desperate a germy China is. For commodity currency pairs, 'the China problem' looks profound.
New Zealand-based FX strategist Sam Browne says China took more than 25% of New Zealand's services, goods and commodities in the year to March last year.
What is your sentiment on AUD/USD?
Vote to see Traders sentiment!
Commodity World confusion
The Chinese shifts are a "significant" threat for NZD's economy Browne warns though wholesale price inflation in NZ increased in the latter half, at a slower rate than in the first.
FX strategist Viraj Patel from Vanda Research told Capital getting a grip on commodity pairs is exceptionally tricky. They increasingly trade at sentiment value versus the commodity narrative he says.
"You could be in a world where oil prices are drifting lower but the S&P is rallying and the Aussie dollar and Canadian dollar are matching the rally."
Being outright long AUD/USD, say, is too simplistic. Patel says a more 'relative value' play could pay instead.
For example, swivelling to NZD/CAD "purely that these other countries could be slightly more hawkish from a central bank perspective and that hasn't been priced in well".
Global gear grind
Yet the bigger problem is a lack of a 'clean' macro environment – so many moving parts. Practically this may mean currency pairs need to tread water until the next risk break.
| | |
| --- | --- |
| Long position overnight fee | -0.0038% |
| Short position overnight fee | 0.0004% |
| Overnight fee time | 21:00 (UTC) |
| Spread | 0.00006 |
| | |
| --- | --- |
| Long position overnight fee | -0.0020% |
| Short position overnight fee | 0.0001% |
| Overnight fee time | 21:00 (UTC) |
| Spread | 0.00013 |
| | |
| --- | --- |
| Long position overnight fee | 0.0042% |
| Short position overnight fee | -0.0100% |
| Overnight fee time | 21:00 (UTC) |
| Spread | 0.014 |
| | |
| --- | --- |
| Long position overnight fee | 0.0000% |
| Short position overnight fee | -0.0000% |
| Overnight fee time | 21:00 (UTC) |
| Spread | 0.039 |
"If equities rally, say, 20-30% higher then AUD would be my number one pick," continues Patel. "It's the cleanest beta. It's just a classic risk-on sentiment trade. But do I have conviction about chasing it? Absolutely not. It's really difficult."
Most metal and rock prices have rallied in the last month in the hope that Stateside inflation would come under tighter Fed control says Liberum analyst Tom Price.
But China's "surprisingly weak" industry data changes that. One of Europe's monster zinc smelters will soon close "on the region's ballooning power grief. So, prices are diverging again" he warns.
Better stories out there? Not many
Are there any hard-to-see positives? China's construction downturn, in theory, frees up supply demand elsewhere so good news for inflation pressures, or cheaper prices.
Iron ore futures have tumbled as have global copper prices and Chinese oil refineries are processing less crude. But Chinese consumer spending is also under strain, with July sales up 2.7% compared to June's 3.1% growth.
Some of this helps global rebalancing – but a serious Chinese recession carries serious repercussions. Throw in Taiwanese tension too – a Ukraine II could tip everything up, again.
Elsewhere, lower semiconductor demand is also giving Asia tech players – major exporters – anxiety as they tend to guide, like AUD, global economy optimism. South Korean Samsung is re-evaluating Chinese investment, for example.
Just before 1pm AUD/USD was down to 0.6935 from 0.7023 while NZD/USD was up at 0.6346; USD/CAD was 1.2906.
Asia-Pacific bank moves in brief:
The Reserve Bank of New Zealand (RBNZ) hiked the official cash rate (OCR) for the fourth consecutive term today by the expected 50bps to 3%, a seven-year high.
More hawkish than thought, RBNZ bought forward an estimate of future rate increases: the OCR should reach 3.69% at the end of this year with an expected 4.1% peak by March 2023 – higher and sooner than previously thought.
The People's Bank of China on Monday cut its medium-term rate for one-year loans by 10 basis points to 2.75% – the first cut since January.
Further reading