Market Close: China's property sector, Fed tapering send shares down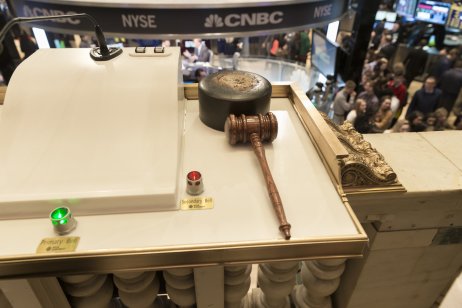 US benchmarks slipped into declines on Monday as the Chinese property sector stalled investors while the Federal Reserve begins a two-day meeting Tuesday to discuss tapering strategies.
The Dow Jones Industrial average plunged 760 points, or 2.3%, to post its largest one-day fall since 28 October 2020. The S&P 500 sank 2.3% and is on track for its worst day in almost a year.
Meanwhile, the Nasdaq Composite is trading 2.8% lower after Monday.
The Dow is down 3.3%, the S&P 500 is down 3.2% and the Nasdaq Composite is down 2.9% in September.
China's property sector stalls investors
The Chinese property market took heavy losses Monday as shares of China Evergrande plunged 13% in Hong Kong, helping drag down US and global equities.
Although markets were closed Monday in China for a holiday, the Hang Seng fell more than 3%.
The Fed's pullback on stimulus
The Federal Reserve is anticipated to begin discussing the reduction of its monthly bond purchases this week.
Fed officials have already implied the US central bank's $120bn (£87.33bn) spending in monthly bond purchases could be reduced later in 2021, beginning its initial strategy to end policies put in place at the start of the Covid-19 pandemic.
The Fed will hold a policy meeting on Tuesday and Wednesday and include economic projections and a new read on officials' interest rate expectations.
Monday's key gains and losses
Shares for Ford and Carrier Global both shed over 3%, shares for General Motors and Boeing dropped around 2% each. and shares for Nucor steel fell 2.8%.
Shares for Twitter are off by 3.7% after the social media company entered an agreement to settle a class-action lawsuit that began in 2016.
Shares for GameStop are 5.9% lower after the day's trading session following the company's announcement that it will hire 500 employees at its new customer service center in Pembroke Pines, Fla.
In the energy sector, WTI crude oil is trading 2% lower, shares for APA are down more than 6%, and shares for Occidental Petroleum and Devon Energy both fell more than 5%.
Meanwhile, shares for Hess are down 5.3% after Monday's trading.
The 10-year Treasury yield is now down by five basis points to 1.325% while the ICE US Dollar Index is trading less than 0.1% higher.
Read more: Global markets rattled by Evergrande troubles