China's power crunch lifts Asia-Pacific commodity currencies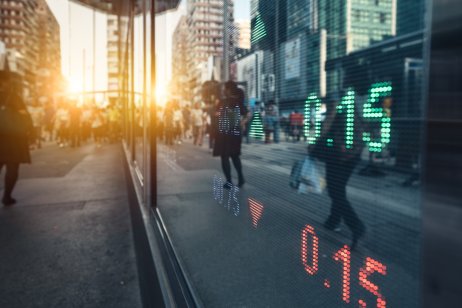 Every crisis throws up an opportunity and the power crunch in China is doing exactly that for the Indonesian rupiah, Malaysian ringgit and to a lesser extent, the Australian dollar.
With coal prices soaring as China seeks to source more of the fuel to keep its power plants firing, currencies of the three commodity exporting nations have lifted sharply above the monthly lows seen last week as Evergrande's default was spooking markets.
On Tuesday, the AUD/USD was at 72.68 US cents, 1.2% over the monthly low of 71.76 US cents seen on 30 September. The Indonesian rupiah has also gained 0.4% since 30 September, with the USD/IDR rate at 14,251 on 5 October, while the MYR has gained 0.23%.
Indonesia benefits most
The biggest beneficiary among the three countries is Indonesia, according to experts. "Coal demand has shot up from China, which has fuelled exports of coal and briquettes (a form of coal)," Trinh Nguyen, emerging Asia economist at French corporate and investment bank Natixis, wrote in a recent report.
According to Nguyen, while Malaysia also benefits from rising prices of natural gas, its gains are dampened by the social distancing norms that affect output.
Last month, Indonesia's trade surplus reached a record high of $4.7bn. According to Nicholas Mapa, senior economist at Dutch-bank ING, the Indonesian rupiah will have to seek support from rising exports.
What is your sentiment on AUD/USD?
Vote to see Traders sentiment!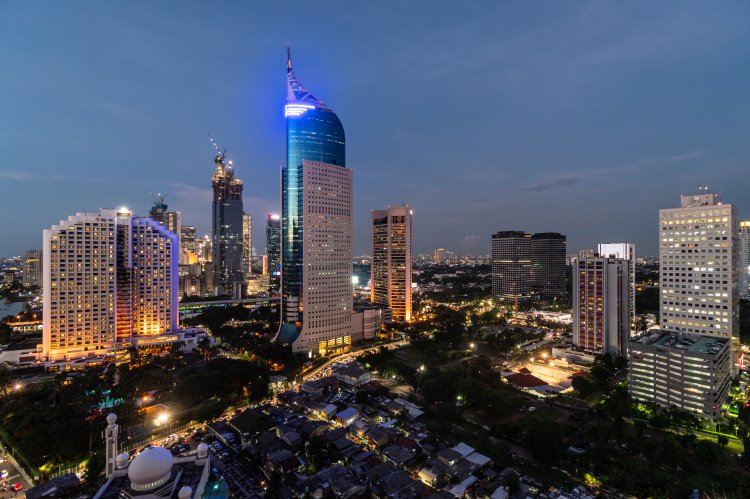 Twilight over the Jakarta downtown district skyline - Photo: Shutterstock
Malaysia likely to see bond inflows
"Should commodity prices remain elevated in the coming months, exports could sustain their solid expansion to help keep the trade surplus at these elevated levels. Bank Indonesia has recently signalled that policy rates would be on hold for at least the balance of the year and IDR may need to derive support from the export sector for the time being," he wrote in a note.
While Indonesia may be the biggest beneficiary of the Chinese power crunch, Malaysia is also benefitting.
"Relatively high oil prices and the prospect of reopening of the economy have supported the MYR in recent sessions, and if sustained, will be conducive to bond inflows," Singapore-based OCBC Bank said in a note.
Australia not as net positive
The negative effects of social distancing on manufacturing output may also start to wane according to OCBC Bank as Malaysia is planning to roll out its booster shots later this month.
Australia, which has been banned from exporting coal to China, has limited gains with the world's second-largest economy unwilling to change its stance yet.
"For Australia, most of the $125bn trade primary commodity surplus is through ores and metals, which have suffereda decline in prices due to steel production curbs in China, which means Australia energy price gains are curbed by woeful iron ore sectors. Meaning, for Australia, the net impact is not as positive as other commodity net exporters such as Indonesia and Malaysia," wrote Nguyen.
"Headwinds" for Asian growth
According to Sean Callow, senior currency strategist at Westpac, while the AUD/USD has found support at 0.7200 levels for now, "headwinds to Asian growth", especially in China suggest the currency can fall to its 2021 lows of just above 0.7100.
Read more: China's coal shortage could persist to year end