China's carbon neutral target will increase gas demand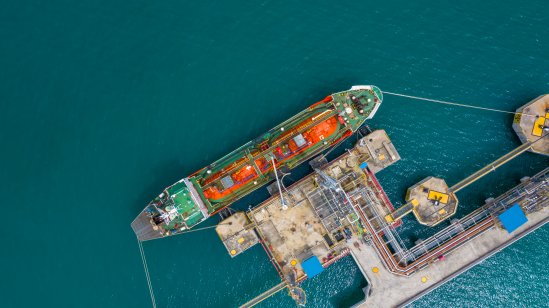 China's natural gas demand still has vast room to expand above current levels as fossil fuel fits the country's strategies to diversify its coal-dominated energy mix, improve air quality and pursue low-carbon development.
China's gas demand is expected to increase by 13%, or 42 billion cubic metres (bcm) year-on-year in 2021, Wood Mackenzie's Asia-Pacific gas and LNG research director Huang Miaoru wrote in a note on 5 October.
"So far, China's gas demand has exceeded expectations," Huang said.
Wood Mackenzie expects China's gas demand to grow at 5.5% a year on average between 2020 and 2030. After 2030, growth will decelerate, but by 2050 China's gas demand could reach around 660 bcm. The country has pledged to reach carbon neutrality by 2060.
Industrial gas demand
Gas use in the industrial sector contributed 42% to China's total gas demand in 2020, dropping from 50% previously.
In China's coastal regions, industrial gas demand will continue to grow as the potential for coal-to-gas switch remains significant. But in the inland provinces, gas will struggle to increase its share where coal is the main pillar of local economies.
The growth rate will slow as China's industrial energy demand peaks. By 2050, industrial gas demand will account for 34% of total gas demand.
What is your sentiment on Natural Gas?
Vote to see Traders sentiment!
Residential, commercial, heating demand
Gas demand for residential, commercial and space heating (RCH) is fast catching up supported by the coal-to-gas switching trend.
"The trends of urbanisation, higher affordability, gas distributors building new city gas projects and winter clean heating requirements will provide gas access to a broader population," said Huang.
By 2050, gas demand from RCH could account for 40% of total gas demand.
Gas for power generation
Huang forecast total installed gas power capacity could almost quadruple to 392 gigawatts by 2050 as the country tightens environmental policy and the need for more peak-shaving power make cases for gas power builds. However, in the longer term, integrated renewables-plus-storage projects will pose the ultimate threat to gas power.
"We expect annual utilisation hours of gas power to drop as gas power plants become reserve capacity in the power system," Huang said.
Power gas demand will be 19% of total gas demand by 2050, compared with 18% in 2020.
Domestic output, import
As demand picks up, China's domestic gas production is expected to increase by an average 4.6% per year between 2020 and 2030 on significant remaining resources, increased exploration and development spending and more advanced technology.
China will import more gas to bridge the gap between demand and domestic output. In 2020, the country imported 48 bcm of gas via pipeline and 94 bcm or equivalent to 67 million tonnes of liquefied natural gas (LNG). In the first half of 2021, China overtook Japan as the world's largest importer of the super-chilled fuel.
"We expect China's 2021 full year LNG imports to exceed Japan's too," Huang said.
Wood Mackenzie forecast, China's LNG demand will increase to 112 million tonnes by 2030, from 67 million tonnes in 2020.
Read more: Asian LNG price hits above as China scouts winter cargoes