China's CNOOC seeks $5.4bn from Shanghai listing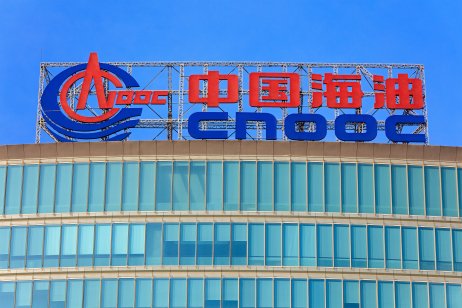 Chinese state-owned oil and gas exploration and production major CNOOC plans to raise up to CNY35bn ($5.41bn) from its new share issue on the Shanghai Stock Exchange.
CNOOC will issue not more than 2.6 billion shares and expects to raise CNY35bn, the Hong Kong-listed company said in a filing on Sunday 26 September. The shares represent 5.82% of its share capital.
The company added that it plans to use the funds for developing key projects in Guyana and the South China Sea. It will also use a share of the funds for working capital requirements.
CNOOC on US banned list
"The company has conducted sufficient market research and feasibility study on the proposed use of proceeds, which conforms to the company's development strategy, has good economic and social benefits and is in line with the company's existing scale of operation, financial condition, technical skills and management capabilities," the filing from CNOOC said.
If the funds raised exceed the amount required by the projects then the Chinese state-owned enterprise will use the surplus amount for its other oil exploration and production activities.
CNOOC has been forced to look at the domestic market to raise funds since US sanctions prevent several major investors to invest in the company. Earlier this year, China Telecom also raised funds from the Shanghai Stock Exchange for similar reasons.
Shares up in Hong Kong
During afternoon trading on Monday 27 September in Hong Kong, CNOOC's shares were up 4.83% at HKD8.46.
Read more: China Telecom soars on debut in Shanghai