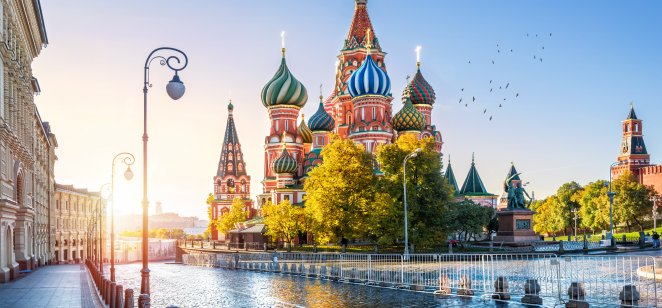 Content
The People's Bank of China's decision to extend the trading hours of the interbank FX market in early June was seen by Jingyang Chen, Asian FX strategist at HSBC as a sign that China wants to give market participants more flexibility and thus incentivise RMB internationalisation.
China would also welcome a narrowing of the spread between onshore and offshore trading of the yuan currency.
But the development that has most interested currency analysts is China's determination to forge closer links with Russia despite international condemnation of the latter's invasion of Ukraine.
Trade between the two nations rose by more than a third last year, but has accelerated even further since Russian forces entered Ukraine on 24 February.
The yuan has not done particularly well since the start of the conflict – although this is a result of other factors such as broader strength in the US dollar and capital outflows owing to weak prospects for growth in China amid strict Covid lockdowns.
Yuan showing 'high volatility' in 2022
It fluctuated little between the end of February and the beginning of March and after rising slightly, stabilised in a narrow range for another month or so. Then at the end of April it fell sharply against the dollar before correcting some of its losses in the second half of May.
Galvin Chia, emerging markets strategist at NatWest Markets observes that CNY is now exhibiting very high levels of volatility that haven't been seen since around 2018, with daily moves of 0.4% or more common (compared to 0.1-0.2% at the end of 2021) and is currently more prone to being influenced by global market factors like US inflation or bond yields.
China's support for Russia has clearly had a significant positive impact on yuan trading volumes against the Russian currency.
Yuan-ruble volumes have increased by more than 1000% since the war began and both countries find themselves in the same boat with their willingness to reduce their reliance on the US dollar.
At the end of last month, Reuters reported that the Bank of Russia was considering imposing negative rates for dollar and euro deposits in an attempt to encourage greater use of the yuan.
There is no better reason to shift the energy exchange to a currency other than the US dollar, suggests Ipek Ozkardeskaya, senior analyst at Swissquote.
"We are talking about two major economies here," she says. "If one of the world's largest oil and commodity reserves started trading in yuan with the world's biggest oil and commodity client, it would have a massive effect on FX market dynamics.
Petro-yuans could compete with petro-dollars and we could imagine other commodities' trading shifting to yuans."
Birth of the petro-yuan?
But some analysts remain convinced. For example, Geoffrey Yu, FX and macro strategist for EMEA at BNY Mellon notes that Sino-Russian bilateral trade is dwarfed by China's trade with the rest of the world and says it is not large enough to make a big difference to CNY use.
"If there is a wider project at hand to boost invoicing in CNY for commodity trade across a broad spectrum of underlyings such as copper, steel or coal, then it's a different story – but there is limited evidence of that," he says.
Yuan-ruble volumes on Russian exchanges rose by over 2000% year-on-year in May, but Chinese exchange volumes were down 60%, which suggests that Russia has become more dependent on China than vice versa.
"In terms of the broader picture on global use of the yuan it is difficult to tell so early on," says Chia. "Trade and currency settlement trends operate on the scale of years, not months."
As for the underlying point about a Chinese 'strategy', he suggests the Chinese approach at this stage isn't quite cogent enough to be called a strategy.
Trump trade wars
"It has been quite some time since the authorities made a broader push for the internationalisation of the RMB in the early to mid-2010s, and throughout the Trump administration's trade wars and the Covid pandemic interventions in either the currency or the capital account have remained quite common," says Chia.
In the medium term, the renminbi seems more influenced by monetary policy and economic news than by more substantial mutual trade between China and Russia agrees Alex Kuptsikevich, FXPro senior market analyst.
"This can be explained by the fact that the Chinese economy and trade balance is too large to receive a noticeable impact from recent developments," he says.
Yuan has 'zero correlation' to Ukraine conflict
According to Jeff Halley, APAC senior market analyst at Oanda, the yuan has shown zero correlation to the Russian conflict with USD/CNY trading sideways between 6.3 and 6.4 from January until late April, completely ignoring the breakout of hostilities in February.
"The yuan depreciated sharply from late April as the People's Bank of China started fixing it weaker against a background of US dollar strength internationally," he adds.
"The weakening was a response to the abrupt slowdown in the China domestic economy as Covid lockdowns started to bite, the logic being a weaker yuan would boost exports and thus actively and SMEs."
Not just China supporting Russia
It has been suggested that its support for Russia has increased the likelihood of US sanctions against China, which could make larger central banks more reluctant to hold the yuan.
However, Naeem Aslam, chief market analyst at AvaTrade notes that China is not the only country supporting Russia.
"For example, countries such as India are currently openly buying Russia oil," he says. "Russia is now the biggest trade partner with India in terms of oil supply – bigger than even Saudi Arabia. Does this mean that central banks should restrict the Indian rupee as well?"
On the political front, the China-Russia alliance leads to a more tense relationship between the US and China and does increase the probability of sanctions.
China sanctions 'not viable'
However, extending sanctions to China would not be as straightforward for the west since banning trading with China would lift inflation to unbearable - and eventually unmanageable - levels.
For this reason, Ozkardeskaya believes cutting off both Russia and China at the same time is not a viable option.
Halley also believes it is highly unlikely that the US will sanction China as long as it does not start supplying high-tech weaponry to Russia.
Economically, China has far more to lose by being cut off from western markets than it would ever gain by isolating itself with Russia, while from the American perspective sanctions on China are undesirable as they would increase supply chain disruption and inflation.
China banks reluctant to finance Russian oil deals
"Chinese banks are already reluctant to finance Russian oil purchases by Chinese companies and Chinese insurers are also declining to insure Russian ship-borne deliveries," he adds.
"Even India - a huge buyer of discount Russian oil – in its latest conditions for buying from Rosneft included that the company bore all the insurance risk."
Chia does not think capital controls on foreigners are a likely risk either.
"In this period of Covid-era capital account management the focus has been on controlling the much larger pool of domestic capital and preventing outflows from there," he concludes.
"China's liberalisation of the bond markets to foreign participants - and hence the need to have foreign capital-friendly policies - is a long term project and looks set to continue."
Read more