China Huarong receives approval to raise close to $11bn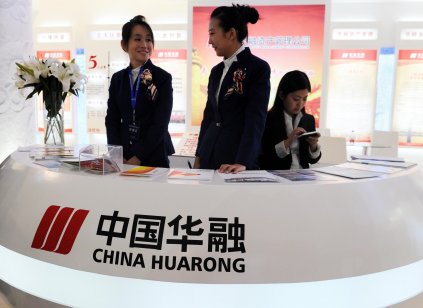 Beleaguered bad debt manager China Huarong Asset Management has received regulatory approval to raise up to CNY70bn ($10.98bn) via bond issuances on the interbank market.
China Banking and Insurance Regulatory Commission said in a statement that the funds raised should be used by the company to acquire and dispose of debt-to-equity swaps and non-performing assets.
Trading in China Huarong Asset Management stock remained suspended as of Tuesday.
Government bailout was needed
China Huarong Asset Management is listed in Hong Kong but its stock has been under a trading halt since 1 April, after the company failed to publish its 2020 earnings report on time.
Nearly five months after missing the 31 March deadline, the state-owned company announced its 2020 earnings in late-August reporting a record full-year loss and seeing its leverage ratio rise 1,333 times compared to a year ago.
The company secured a bailout from the Chinese government which saw a consortium led by CITIC Group invest in China Huarong Asset Management.
Plans to dispose of more units
In its 2021 half-yearly earnings, the company said it "plans to dispose of subsidiaries with non-core business activities in the near future to increase internally generated fund inflows and to replenish capital."
China Huarong Asset Management stated that it was "capable of ensuring the Group's continued operation in the next 12 months."
As of 30 June, the company's leverage ratio was 37.1:1 compared to 1333:1 reported on 31 December 2020.
Read more : China Huarong hits record loss as leverage ratio surges