Evergrande to pay interest on one of two coupons due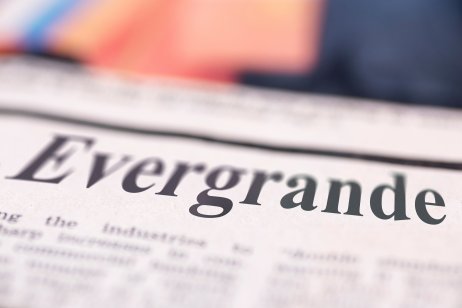 China Evergrande's unit said on Wednesday it will make interest payments on its domestic bond due Thursday, temporarily easing fears of the property developer's collapse.
The company's main subsidiary, Hengda Real Estate Group, said it would pay coupon on its Shenzhen-traded 5.8% September 2025 bond on time, according to Reuters.
However, there is no news on whether the company will be able to pay the $83.5m (£61.2m) interest due on an 8.25% five-year dollar bond on Thursday.
Potential collapse
China Evergrande's potential collapse brought about a risk-off approach among investors at the start of the week causing a global sell-off in equities on Monday.
Media has dubbed the China Evergrande crisis as China's Lehman Brothers moment, in reference to the failure of the US-based investment bank in 2008 during the global financial crisis of 2007-2008.
However, many analysts were quick to shut down such speculation.
Not a Lehman moment
Freya Beamish, chief Asia economist at Pantheon Macroeconomics said, "This is not China's 'Lehman moment'; the Evergrande fiasco will not push China into a subprime-like crisis … China's authorities will neither allow a complete collapse, nor risk a financial crisis, to make a point about moral hazard."
ANZ Research said in a note the impacts of China Evergrande default will be mainly felt in China's property sector.
Robert Carnell, Asia-Pacific head of research at ING pointed to the recent government bailout of asset manager Huarong, which indicated the Chinese government would manage the Evergrande situation effectively.
"But if Huarong is any guide, then the playbook for this will be an uncomfortable wait, but one that eventually delivers an outcome that is better than the worst fears that grow during that wait."
HK shut for holiday
Shares in China Evergrande were not trading on Wednesday with Hong Kong market shut for holiday.
Mainland Chinese markets in Shanghai and Shenzhen fell on Wednesday after a two-day break, but losses were not as bad as feared - by midday Asia trading the Shanghai Stock Exchange Composite Index was 0.3% lower on while the Shenzhen Component Index was down 0.8%.
Support from China's central bank through an additional $18.6bn injection into its banking system on Wednesday instilled confidence among investors. This was second capital infusion by the principal bank in less than a week having pumped in an equal amount on Friday.
Read more : Chinese government unlikely to bailout Evergrande